Britten Pears Arts to put on performances that have a strong Festival feel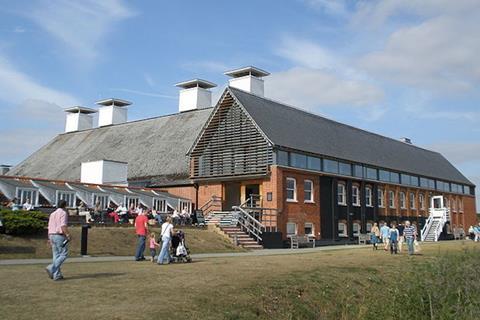 While Britten Pears Arts is unable to present a full Aldeburgh Festival this year, they will be putting on performances, this June, that have a strong Festival feel, with a Britten focus and an emphasis on new work. These events are part of a Summer at Snape season running from 21 May to early September.
In May and June, Britten Pears Arts again offers short concerts on Friday, Saturday and Sunday - usually with two performances a day - bringing together musicians who would have performed at last year's Aldeburgh Festival, in addition to other performers. From late July until the end of August there will be a series of free outdoor, family friendly performances, while in August Snape Maltings Concert Hall will host daily performances, in the spirit of the Snape Proms, by artists and ensembles from the worlds of classical music, folk and jazz. The annual showcase of newly developed work, Festival of New, marks the end of the summer season in early September.
June Overview
First performances of repertoire commissioned by Britten Pears Arts including music by featured composer Tansy Davies and Mark Anthony Turnage
World premieres of music by John Tavener, John Woolrich and Stephen Hough
New versions of Britten's music by Robin Holloway and Colin Matthews in world premiere performances
First performances of Nadine Benjamin's multi-media music theatre piece BEAM
Juliet Fraser presents to and fro in shadow, an evening of Samuel Beckett and Morton Feldman
A weekend of concerts with tenor Allan Clayton & Friends
Several events marking the centenary of the great horn player, Dennis Brain
Orchestras and ensembles include Aurora Orchestra, Britten Sinfonia, Kaleidoscope Collective, London Philharmonic Orchestra and The Nash Ensemble
Visiting artists include Claire Booth (soprano), Feargal Mostyn-Williams and Andrew Watts (counter tenors), Nicky Spence, Karim Sulayman and Andrew Staples (tenors), Roderick Williams (baritone), Daniel Pioro (violin), Nicholas Daniel (oboe), Olivia Jaguers (harp), Talvin Singh (tabla), Matilda Lloyd (trumpet), James Baillieu, Alisdair Hogarth, Katherine Tinker (pianos), Martyn Brabbins, Nicholas Collon, Sian Edwards, Edward Gardner, John Wilson (conductors)
4 – 6 June
On 4 June Violinist Daniel Pioro he is joined by pianist Katherine Tinker to perform a recital featuring a mixture of old and new music by Cassandra Miller, JS Bach, Nico Muhly, Linda Caitlin Smith and Vaughan Williams (3pm and 7pm).
On 5 June, The Nash Ensemble gives the first performance with a live audience of Colin Matthews' Seascapes. In this Britten Pears Arts commission, the Nash Ensemble is joined by soprano Claire Booth and conductor Martyn Brabbins. Seascapes sets words by Sidney Keyes, the English poet who died in action during the Second World War. The programme also features Debussy's Sonata for flute, viola and harp and Ravel's Introduction and Allegro (3pm and 7pm).
Conductor John Wilson returns to Snape Maltings on 6 June with the Royal Academy of Music Strings. Britten wrote his large-scale concerto for violin and viola when he was only 18 and still a student, and the piece remained unperformed until it was premiered at the 50th Aldeburgh Festival in 1997. Colin Matthews' new string orchestra arrangement receives its world premiere performance, played by soloists Thomas Zehetmair and Ruth Killius in the afternoon concert (3pm), and Charlie Lovell-Jones and Julie Park are the soloists in the evening (7pm).
11 – 13 June
Tenor Allan Clayton, who was due to be an Artist-in-Residence at the cancelled 2020 Aldeburgh Festival, performs in three programmes across the weekend. On 11 June he gives a recital with pianist James Baillieu featuring the world premiere of Silenced, a new Britten Pears Arts commissioned song cycle by Mark-Anthony Turnage and three songs by the now rarely heard composer Priaulx Rainier, whose music was championed by Peter Pears. Clayton is joined by musical friends on 12 June, including baritone Roderick Williams, countertenor Feargal Mostyn-Williams, horn player Ben Goldscheider, and harpist Olivia Jageurs for a programme including works by Bridge, Britten, Maxwell Davies and Poulenc. On 13 June, that group of musicians perform the complete set of Britten's Canticles, a series of five intensely personal and spiritual, but not overtly religious, works composed over four decades. (Concerts each day at 3pm and 7pm).
On 11, 12 and 13 June, soprano Juliet Fraser presents an evening of Beckett and Feldman in the Britten Studio: Not I (1972) is a rapid torrent of spoken words and Three Voices (1982) is a slowly shifting tapestry of often wordless song. In 1976 Beckett and Feldman met in Berlin. Feldman was trying to obtain an original text from Beckett and he came away from their lunch with something scrawled on one of his manuscripts that begins 'to and fro in shadow…'. Their meeting is framed in time by the works presented here (Each evening at 9pm).
Read Live performances with audience resume at Snape Maltings in December
Watch Lockdown commissions 4: Lawrence Power plays Cassandra Miller's 'Daylonging, Slacktide'
Read Snape Maltings continues live performances with audience
18 – 20 June
Kaleidoscope Chamber Collective was founded by pianist Tom Poster and violinist Elena Urioste and is a flexible ensemble of leading musicians who are passionate about chamber music. On 18 June they are joined by tenor Karim Sulayman and present an eclectic programme including music by Bridge, Vaughan-Williams, Amy Beach and the first public performance of four songs by Reynaldo Hahn, arranged by Tom Poster (3pm and 7pm).
Indian music polymath Talvin Singh presents unique solo performances which will include what he describes as the 'the vital element of sonic therapy within the structures of Indian music and sound design'. The afternoon concert (3pm) features a solo performance of surbahar – a rare string instrument that is sometimes called the bass sitar. The evening concert (7pm) is a tabla solo accompanied by melodic loops with live electronics.
On 20 June, to mark the centenary of the great horn player, Dennis Brain, Allan Clayton, Pip Eastop and Aurora Orchestra perform one of Britten's most loved works, the Serenade, written for Brain and Peter Pears. Brain's virtuosity and perfect tone raised the bar for horn players, and in Tansy Davies' solo piece, inspired by the traditions of the Sami people of northern Scandinavia, she explores the instrument's large range, from serene and lyrical to wild and ritualistic. Britten's memorial fragment to Brain for horns and strings and works by Elgar and Kate Whitley complete the programme (3pm and 7pm).
25 – 27 June
Britten Sinfonia presents two programmes with conductor Sian Edwards. The 25 June programme centres around the music of John Tavener and will feature the posthumous world premiere of one of John Tavener's last works, La Noche Oscura, scored for oboe, countertenor and strings. Soloists Nicholas Daniel and Andrew Watts join Britten Sinfonia on 25 June for the first performances. The programme also features music by Britten, Tansy Davies and Handel. New works are at the heart of Britten Sinfonia's second programme on 26 June, with the world premiere of works by Tansy Davies, commissioned by Britten Pears Arts, John Woolrich's Hark! The Echoing Air (with Matilda Lloyd as trumpet soloist) and mezzo soprano Kathryn Rudge singing an arrangement by Colin Matthews of songs from Britten's Charm of Lullabies. (Concerts at 3pm and 7pm).
Developed as part of a Snape Maltings residency, BEAM is a multi-media music theatre piece based on the life story of opera singer Nadine Benjamin, using performance to highlight the many ways that trauma affects a life. It follows one woman's journey from fragmentation to wholeness, exploring sexuality; race; gender; neurodiversity – dyspraxia; trauma-tourettes; domestic violence; bullying; addiction, and the role of music and creativity as healing forces in her life. The first performances take place on 25 and 26 June in the Britten Studio (5pm).
On 27 June, tenor Andrew Staples and pianist Alisdair Hogarth present Isolation for 2 which features works by Britten and the world premiere for live audience of Stephen Hough's Songs from Isolation, written especially for Staples and Hogarth and for the constraints of lockdown. It is designed to work flexibly, with the two musicians able to perform the piece either separately as solos or bringing both parts together as a duo.
11 July
On 11 July, the London Philharmonic Orchestra and conductor Edward Gardner give the world premiere of Robin Holloway's new orchestration of Britten's song cycle Winter Words with the tenor Nicky Spence. The programme also features works by Freya Waley Cohen and Mendelssohn (3pm and 7pm).
Tickets for June concerts will go on sale on Saturday 15 May at 10am. Full listings and tickets available online at www.snapemaltings.co.uk |Tel: 01728 687110.