Prizes totalling nearly $100,000 are available at the contest for US-based Black and Latinx string players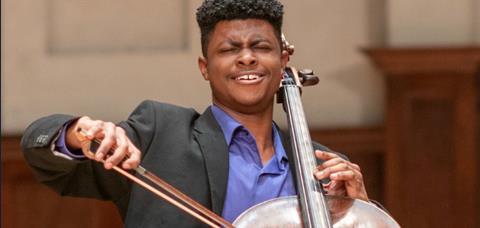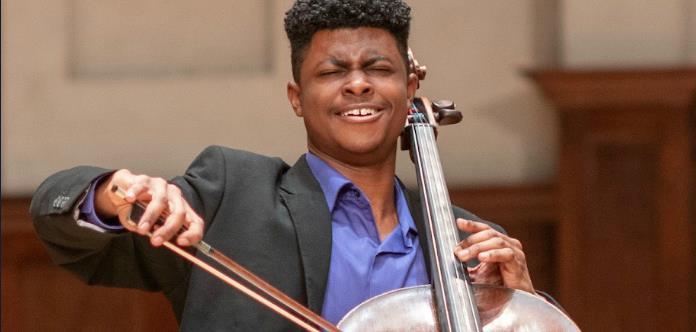 The Sphinx Organisation has announced which players have made it to the semi-final of its annual competition for young Black and Latinx string players based in the US. The Sphinx Competition is usually held in Detroit, MI but the current edition will take place online.
In the Junior Division, for players aged 17 and under, the semi-finalists are:
Ian Barnett, violinist
Isabela Diaz, violinist
Gabriella Foster, violinist
Kearston Gonzales, violinist
Jonathan Okseniuk, violinist
Amaryn Olmeda, violinist
Dillon P. Scott, violist
Brandon Leonard, cellist
George T. A. Wolf-Mcguire, cellist
Read Winners announced at Sphinx Competiton 2020
Read Winners announced at Sphinx Competition 2019
The Senior Division semi-finalists, aged between 18 and 30, are:
Paul Aguilar, violinist
Maïthéna Girault, violinist
Samuel Abraham Vargas Teixeira, violinist
Mikel Rollet, violist
Quenton Xavier Blache, cellist
Luis Fernando Venturelli, cellist
Kebra-Seyoun Charles, double bassist
Andres Vela, double bassist
Prizes worth a total of almost $100,000 are available to players across the two categories, with a top prize of $50,000 in the senior division and $10,000 in the junior division. Previous winners include violinists Jessie Montgomery, Elena Urioste and Randall Goosby, and cellist Sterling Elliott.