Cuts are expected to affect all areas of the organisation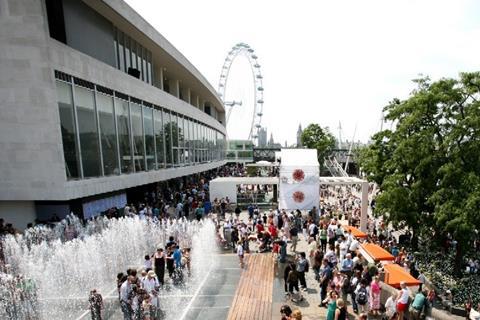 The Southbank Centre has warned that 400 jobs are at risk as a result of the COVID-19 crisis.
Workers were told on Wednesday about the cuts, which are expected to affect all areas of the organisation. In total, two-thirds of the Centre's staff could be made redundant - in spite of the government's £1.57bn arts recovery package.
A spokesperson said: 'It is with great sadness that the Southbank Centre announced that up to 400 roles have been put at risk of redundancy as part of a comprehensive management action plan designed to stem the financial losses being incurred as a result of COVID-19, and to help safeguard the future of the UK's largest arts centre.'
Read: Birmingham Town Hall and Symphony Hall announce mass job cuts
Read: Southbank Centre warns it may have to stay closed until spring 2021
Read: Government announces £1.57 bn lifeline for arts and culture sector
The spokesperson continued: 'The Southbank Centre must implement measures to reduce its cost base and develop new ways of operating and delivering its artistic programme when it is finally able to reopen.'
The news follows an announcement from Birmingham Town Hall and Symphony Hall earlier this week, that half of their staff are at risk of redundancy.
In May, the Southbank Centre forecast a best-case scenario of a £5m loss by the end of the 2020/21 financial year.
A 45-day redundancy consultation period is due to begin this week.