UK music venues and theatres to benefit from new government support package following months of closure due to the coronavirus crisis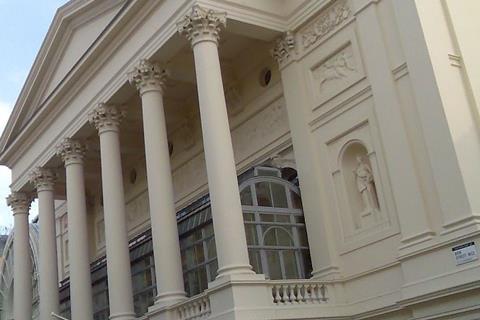 Music venues, theatres, independent cinemas, museums, galleries and heritage sites in the UK are to receive a £1.57 bn support package to help protect their futures following months of closure as a result of the coronavirus crisis.
The Royal Albert Hall, the Royal Shakespeare Company, the Mary Rose Trust and other institutions considered to be particularly significant are amongst those expected to be prioritised, with ministers saying that this rescue package is the largest ever one-off investment in UK culture.
Boris Johnson has said: 'I understand the grave challenges the arts face and we must protect and preserve all we can for future generations, ensuring arts groups and venues across the UK can stay afloat and support their staff while their doors remain closed and curtains remain down.'
The package includes:
£1.15bn of support for cultural organisations in England, consisting of £270m in loans and £880m in grants.
£100m of targeted support for England's national cultural institutions and English Heritage.
£120m of capital investment to restart construction on cultural infrastructure and for heritage construction projects in England paused because of the pandemic.
Extra money for devolved administrations, with £97m for Scotland, £59m for Wales and £33m for Northern Ireland.
Talking on BBC Breakfast this morning, Culture Secretary Oliver Dowden commented: 'Our arts and culture are the soul of our nation. They make our country great and are the lynchpin of our world-beating and fast-growing creative industries. I understand the grave challenges the arts face and we must protect and preserve all we can for future generations.'
Read: Incorporated Society of Musicians responds to UK government's 'road map' for return of performing arts
Read: Southbank Centre warns it may have to stay closed until spring 2021
Read: Southbank Centre and Wigmore Hall are amongst several venues to close doors
He said that institutions applying for the new grants and loans through industry bodies will need to prove how they contribute to wider economic growth.
in June the Music Venue Trust and over 500 UK music venues called on the government to provide £50m in emergency funding to 'hibernate the spaces until October. Two weeks ago, Deborah Annetts, Incorporated Society of Musicians Chief Executive, said: 'Without considerable financial support and investment, music and the performing arts will suffer long-lasting damage from COVID-19. The government must expand the coverage of the Self-Employment Income Support Scheme, maintain its current furlough contributions, and accelerate discussions on a wider support package. Now is the time for a bold vision and firm action.'
Responding to today's announcement, Annetts said: 'We welcome this financial support targeted at our world-beating creative industries. We are delighted that the government has listened to the ISM and many in the arts sector who have been calling on the government to step in and save our venues.'
She continued: 'Yet the vast majority of the near-200,000 people working in the music sector are freelancers and most of them have earnt nothing since March. While we are grateful to the government for the furlough and the Self-Employment Income Support Scheme (SEISS), the SEISS must be extended past August, which is the last month the second grant payment covers. With no date for venues reopening, what will happen to musicians while they wait to be told that they can go back to work and perform in front of live audiences? Without additional and direct support for freelancers we risk a flood of talent leaving the industry. The government must urgently extent the SEISS, otherwise our talented musicians will face very hard times indeed.'
Commenting on the support package on Twitter, the shadow culture secretary Jo Stevens said: 'It needs to reach theatres teetering on the brink fast – especially those across the towns and small cities where venues and arts orgs are so vital to local economies providing many interdependent jobs.'
She also said that while the package was 'a much needed injection of cash', it was 'too little too late' for many. These include Nuffield Southampton Theatres, whose administrators announced permanent closure last week.
Still, many have responded to the government announcement with relief, not least Alex Beard, the chief executive of the Royal Opera House, who said: 'This is a vital next step on the road to recovery for the industry and will help to support and sustain the UK's vibrant arts ecology through the crisis.'