What do audiences really want from a classical concert and how do we keep them coming back time and time again? Ruth Hallows talks to the head of classical music at Southbank Centre, Toks Dada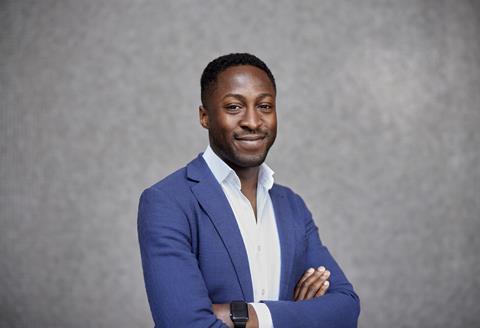 Explore more interviews like this in The Strad Playing Hub
Audiences are like oxygen. As artists we need them to communicate our musical intention, to embark on a musical journey with us and ultimately to keep our passion a workable reality. In uncertain times, the relationship between artist and audience has never been more critical.
One person who puts the audience at the heart of what he does is the head of classical music at Southbank Centre, Toks Dada. A former violist and graduate of the Royal Welsh College of Music and Drama, Dada has always felt that curation was what he wanted to do.
When Dada accepted the post in 2020, Southbank already boasted one of 'Europe's largest classical music programmes' with long standing piano series, chamber series and organ recitals. But Dada knew that this cornerstone of London's classical scene had so much more to offer.
'A starting point for me was really about the audiences. The people who, in my mind, we're here to serve,' said Dada. 'How can we reach people that we've not reached yet?'
Dada curated a programme focusing on diversifying the choice of classical music on offer, attracting new audiences while making the programme as accessible to families as possible.
'The whole idea was to be more intentional about our contemporary offerings,' Dada explained. 'To make it more regular, more consistent, and to work with artists that were really stretching the boundaries of what we think of as classical music.'
Experimental programming through performances such as Âme's Fathom, an immersive project combining film and 360° pre-recorded audio with live musicians as well as collaborations with artists like Manchester Collective pushed Southbank's contemporary approach, to encompass 'a wider definition of classical music'.
Dada has worked hard to make classical music accessible to families, especially with younger children. Understanding that very few children can sit patiently through a symphony, Dada has created an interactive programme for children, immersing them in classical music through exciting collaborations with orchestras such as the Paraorchestra, the Multi-Story Orchestra and BBC Concert Orchestra.
'We commissioned a project with BBC Concert Orchestra and The Beano. Essentially, Dennis and Gnasher are unleashed at the orchestra using a combination of orchestral music and using digital technology to bring to life elements of the comic.'
In recent years, the arts have experienced a host of challenges. After recovering from the pandemic, this year alone it has faced crippling budget cuts and an ever-extending energy crisis. For many, the obvious choice would be to raise ticket prices, but Dada is adamant this is not a choice Southbank want to take.
'Venue based arts organisations are really feeling the pinch,' Dada said. 'In the recent Arts Council funding announcement [for example], we've taken a hit of about 2 million, followed by the growing rate of inflation. Less money is coming in, more money is going out.'
'Whether venues are going to be able to weather all these multiple storms in the long term without increasing ticket prices, I don't know but one thing is for sure, we always have to have an entry level price that is affordable to people.'
For Dada, serving audiences goes hand in hand with supporting artists. "When you look at that cohort of resident artists, in theory that cohort should tell a story of what classical music is today."
This new season has seen a new set of resident artists, including Abel Selaocoe, Sheku Kanneh-Mason and The Strad January cover artist Daniel Pioro.
'The impact that you're able to have in this role is so fulfilling. To be able to have that creative dialogue with nine orchestras at any given time of the year as a curator, you can't match that anywhere else.'