Half of the staff are at risk of redundancy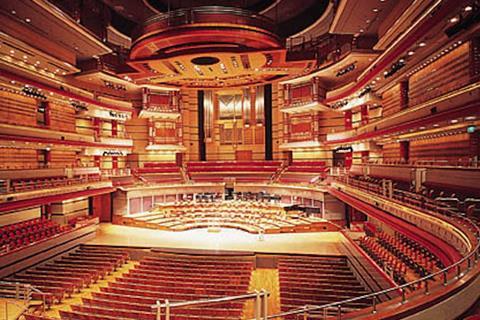 Following a long period of closure as a result of COVID-19, Birmingham's Town Hall and Symphony Hall have entered a period of redundancy consultation.
Despite emergency relief funding by Arts Council England, the company has announced that half of the staff are at risk of redundancy.
'In order to have a chance of survival we must now take the painful decision to reduce our staff in anticipation of the continuing uncertainty ahead,' a statement from the two Halls reads.
Birmingham's Rep Theatre and and Birmingham Hippodrome have already made similar announcements.
Read: Government announces £1.57 bn lifeline for arts and culture sector
Read: Nasvhille Symphony furloughs 131 members of its team
Read: Melbourne Symphony Orchestra enacts a stand down of musicians
Nick Reed, Chief Executive for Town Hall Symphony Hall said: 'This is heart-breaking news to share…our thoughts are very much with the employees and their families that will be affected by this decision, as well as the numerous freelance musicians and artists who have been impacted by this global pandemic.'
THSH said that those affected had been contacted and that no final decision on redundancies would be made until the consultation process was complete.