The European Union Youth Orchestra has cancelled its forthcoming Italian residency and concerts in Ferrara and Pavia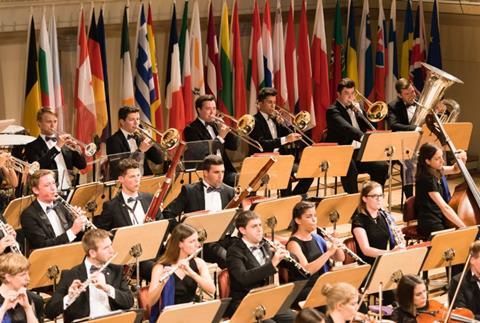 The European Union Youth Orchestra Photo courtesy EUYO
The European Union Youth Orchestra (EUYO) has announced the cancellation of its forthcoming Italian residency including its extensive Ferrara Orchestra in Città! community programme and concerts in Ferrara and Pavia planned for 20 March – 11 April, as a result of concerns related to the coronavirus COVID-19 outbreak, 'which has rendered the project unsafe and without authority to take place,' the EUYO said in a press statement.
In place of the Italian residency, the orchestra has announced plans for a shortened project in Austria including a residency in Grafenegg from 1 – 12 April, with concerts as previously planned in Grafenegg on 12 April and in Vienna on 14 April.
Read: Cremona in partial lockdown as coronavirus spreads
Read: Frankfurt Musikmesse postponed over coronavirus concerns
Read: The Musicians' Union issues advice for musicians in relation to coronavirus
The press release continues: 'This decision has been taken in the light of the current situation in Austria and with the current advice of the Austrian authorities, where all cultural events are currently taking place as planned. The safety of the Orchestra's members, tutors, artists and management remains the EUYO's first priority.
'The EUYO will be continuing to monitor the situation in Austria, and Europe generally. Should the current situation worsen, the Orchestra will respond appropriately by changing or cancelling these plans in part or in their entirety.'