Twenty string players will be recruited from the area in the scheme's first year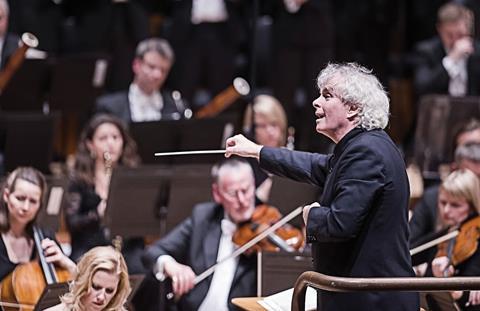 Conductor Simon Rattle has announced the creation of a music academy for young musicians, to be based in east London. At a press conference to launch the London Symphony Orchestra's (LSO) 2018–19 season, the 63-year-old said that the aim of the project, starting in 2019, was to identify and nurture young musical talent in the area. It will be developed by the LSO in partnership with ten music education hubs across the east of the city, and will focus on working with 20 string players in its first year.
'We know there is so much talent on our doorstep,' said Rattle. 'We see these young people through our work every day in schools and the wider community, but they face some of the biggest social and financial barriers to realising their ambitions. We want our programmes to evolve constantly, to meet the challenge of being truly London's symphony orchestra.'
The string players will benefit from masterclasses with LSO musicians before, in its second year, 20 woodwind and brass players will be added to the scheme. The initial aim is to create a small chamber orchestra. All students will be aged between 11 and 18, 'irrespective of background and financial circumstance'.
Photo: Tristram Kenton