The composer is to receive the honour in the 2020 Queen's Birthday Honours, for services to music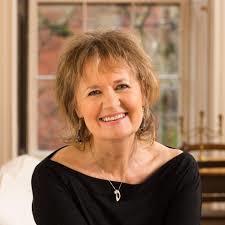 The composer Sally Beamish is to receive an OBE (Order of the British Empire) in the 2020 Queen's Birthday Honours, for services to music.
A composer from the age of 4, and a professional viola player, Beamish has written music ranging from orchestral landscapes, or evening-length music drama, to poetic miniatures for solo instruments. Throughout the lockdown she has composed solo and chamber pieces to support musicians, for instance for Sound World; and 'The Parting Glass' for solo clarinet, which will be premiered in Florence in November. She works regularly with jazz and folk musicians, as well as young and amateur musicians. She has worked with many writers, including Sir Andrew Motion, David Harsent, Melanie Reid and Janice Galloway, and artists, including Jila Peacock and Graham Fagen.
In addition, she has also written more than 20 concertos, including three each for piano and viola. Her most recent concerto, 'Distans,' is written for violinist Janine Jansen and clarinettist Martin Fröst and is a co-commission from The Concertgebouworkest, Swedish Radio Symphony Orchestra, Oslo Philharmonic Orchestra and London Symphony Orchestra. It will be premiered in Amsterdam in April 2021.
Read: No more excuses – Sally Beamish
Read: Sally Beamish on writing her war-themed Violin Concerto
Read: Jennifer Pike awarded MBE
Future projects also include a second ballet with choreographer Sir David Bintley, and continuing work with saxophonist Branford Marsalis.
On receiving the OBE, Beamish commented: 'In these bleak times for music and the arts, I am delighted to receive this honour. It means a great deal to me that creativity, and the role of the creator in society, have been recognised as important to all of us, and vital to the wellbeing of a healthy society. I would also like to acknowledge the support and inspiration I have received along the way, in particular from my family: my brothers, my children, and their father Robert Irvine, and my husband Peter Thomson. I would also like to mention my mother, who, by example and encouragement, gave me the confidence never to doubt that a girl could be a composer. Further thanks are due to my son Tom Irvine, himself a composer, who gives me practical support on a daily basis; and also to Dr Gerry Mattock, who has commissioned work from me for over 20 years, and of course all the superb musicians with whom I've had the privilege to work. Last but not least, I'm extremely grateful to The Scottish Music Centre, BIS Records and my publishers: Norsk Musikforlag and Edition Peters.'
Katie Tearle, MBE, at Edition Peters, commented: 'This honour for composer Sally Beamish is so well deserved. Sally's compositions are loved by audiences and performers – she makes connections between places and people with music of such sensitivity and imagination on all scales from full-length ballets to solo works. We are proud to represent and publish her work.'