With the work's imminent London premiere by Anthony Marwood at the BBC Proms on 1 August, the composer remembers its 'difficult birth'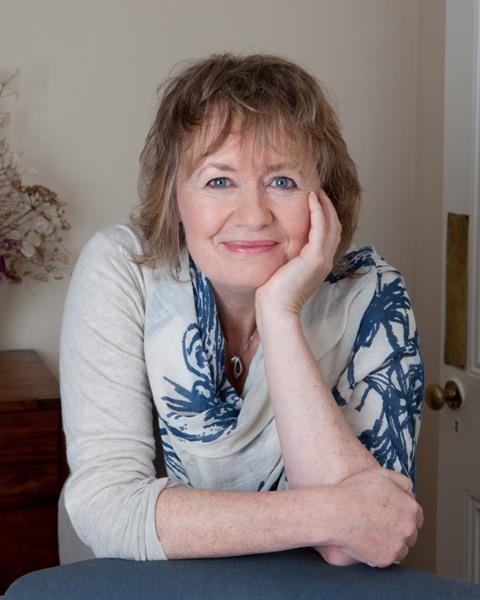 Looking back on the process of writing my Violin Concerto in 1994, I remember it had a difficult birth. At the time, I had only written one short symphonic work. With no formal training, I pored over orchestral scores – from Haydn to Maxwell Davies. I was learning 'on my feet'. I felt I'd got away with it the first time, but became more doubtful in this second foray.
Although I never studied formally, composition always came first. Quite literally, in fact; because I learnt to write music before words, at the age of four, with my mother playing my very first dots on her violin. When I started the piano, and later the violin, my instinct was always to 'write my own'; and my earliest pieces were for piano, voice and strings. I wrote for myself, for my mother, and then for my teachers – including Bronislaw Gimpel and Bruno Giuranna.
I assumed composition would never earn me a living, so opted to study violin and viola at the Royal Northern College of Music, and then in Germany. I spent ten years as a freelance viola player in London, which taught me practical compositional skills. Friends and colleagues invited me to write for them, and I gradually built up commissions. When my viola was stolen in 1989, I took it to signify my playing days were numbered. The theft of the fine Gabrielli, on loan to me, was a terrible shock. But it also cleared a path for composing, and I never got back into playing. With no viola in the house, it was easier not to think about it. I transferred all my energies into writing for those I admired.
Perhaps more than anything, I had loved playing in the Raphael Ensemble, a string sextet led by Anthony Marwood. I wrote a piece for the Ensemble in 1990, and a few years later, Anthony asked me to write him a concerto.
With the request came, in the post, a slim volume: Erich Maria Remarque's World War One novel, All Quiet on the Western Front. 'How about this as an idea for the concerto?' Anthony wrote, and I was baffled – until I started to read.
The horrifying world of Remarque's novel is couched in achingly beautiful language, which lends itself to musical imagery. It also taps into my own Quaker-rooted sense of the futility and tragedy of war.
After the beginner's daring enthusiasm of my 1993 symphony, I found it more difficult to construct this work, and ended up with a self-conscious, bland scoring. Blocked and anxious, I asked Sir Harrison Birtwistle to have a look at it. He urged me to break out and set my imagination free. So, as if with a huge paintbrush, I set to work with wild, experimental colours.
I knew Anthony's playing well, and I stretched him to the limits. The intensity of scoring means that occasionally he is almost overwhelmed: I saw him as the lone, fragile voice of the soldier, and my knowledge of his expressive, intimate, and deeply personal approach to the violin was a huge factor. When the scoring becomes powerful, there are windows for the violin to comment – for instance at the end: a nightmarish march, interrupted and repeated like a broken record, giving way to a long drawn out sigh from the violin.
Much of the concerto was suggested directly by passages in the book – for instance a description of a Russian prisoner playing a fiddle at his friend's funeral: 'In the night it is so thin it sounds frozen'. The violin is suspended above a thread of double bass pedal, creating a void between. Throughout the piece, the violin finds itself in unusual pairings: playing false harmonics with the strange resonance of a cor anglais; with cimbalom, with bells; above a trombone trio harmonising in the manner of Russian hymns; and emerging from the bombastic timpani theme which opens the piece.
There are significant technical demands, often in idiomatic arpeggiations and configurations. Octaves and double stops - thirds and sixths reminiscent of German folk music - abound. But I am always writing for the distinctive lyrical voice of the violin – the voice that was a soundtrack to my childhood.
My then recent experience of performing with Anthony was an inspiration, and it's a lovely full circle that Martyn Brabbins, who conducted the premiere, returns to conduct the work at the Proms.
What is odd is that when I wrote it I was leaving my own playing behind; but in what seems an astonishing turn of events, I'm now coaxing the muscles back to life: my daughter, born in the year the concerto was premiered, and Anthony's goddaughter, is studying violin making. She has just completed her first instrument – a viola.

Sally Beamish's Violin Concerto is given its London premiere by Anthony Marwood on 1 August 2014 at the BBC Proms. The pre-Prom Composer Portrait at 5.45 will feature students from the Royal Conservatoire of Scotland playing string chamber music by the composer. The concerto is available on BIS CD 1601: Anthony Marwood/RSNO/Martyn Brabbins
The Strad's August 2014 issue, marking the centenary of World War I is out now. Subscribe to The Strad or download our digital edition as part of a 30-day free trial. To purchase single issues click here