Highlights include a residency from Sir Mark Elder, the return of the 'Bach the European' series and a performance of Dido and Aeneas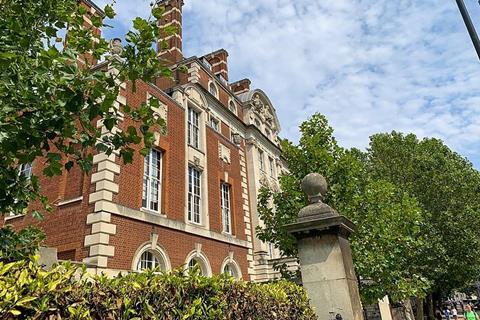 The Royal Academy of Music is to stream 25 free performances live on YouTube in the first half of the summer term (April and May).
Events launch with the Academy Symphony Orchestra performing the overture to Mozart's Don Giovanni, conducted by Sir Mark Elder, alongside music by Haydn and CPE Bach (13 April, 1pm). Elder's residency ends later that week with a contrasting programme of Stravinsky, Arensky and Elgar (16 April, 1pm).
The 'Bach the European' series resumes with three Sunday concerts, each broadcast on Sundays from 12 noon and directed by Eamonn Dougan (18 April), Rachel Podger (25 April) and John Butt (9 May). The concerts examine Bach around the themes of arrangement, music for dukes and kings, and pieces by fellow Northern European composers.
The Bicentenary Prize returns for a second year, livestreamed from Wigmore Hall (18 May, 7.30pm). This year's student finalists are viola player Julie Park, pianist Kevin Suherman, tenor Liam Bonthrone and mezzo-soprano Camilla Harris, competing for a prize of £10,000.
Elsewhere Academy students premiere 13 new compositions from the ongoing 200 Pieces series. Featured composers in these two months include Preetha Narayanan, Gavin Higgins and Fang Fang, who have written solo works for cello, horn and percussion respectively.
Read: Royal Academy of Music to conclude term with 12 livestreamed concerts
Royal Academy Opera presents the first performance of a new Purcell Society edition of Dido and Aeneas (27 and 28 May, 7pm), featuring lutenist and Dean of Students, Elizabeth Kenny, as musical director. The production is directed by Jack Furness, founder and Artistic Director of Shadwell Opera.
Colin Currie, professor of marimba, solo repertoire and concerti, leads the percussion students in a programme of contemporary music (21 May, 1pm), ending with Steve Reich's Drumming (Part 1).
And the Academy's Jazz Department presents a Big Band concert of works by jazz students led by professor of composition and arranging, Pete Churchill (20 May, 8pm). Students showcase their jazz ensemble projects in two livestreamed sets from the Susie Sainsbury Theatre (22 and 23 April, 6pm).
For the RAM's full list of April and May events click here.