The Livestream Performance Schedule includes over 250 recitals from April to June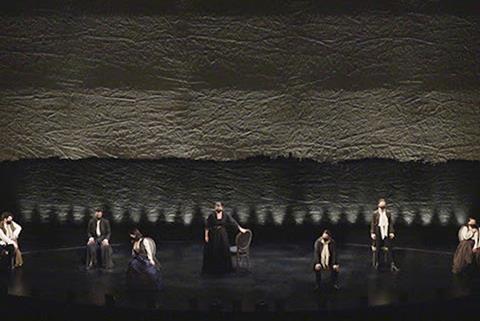 The Juilliard School is launching Juilliard LIVE, a new streaming initiative offering performances from across its three divisions—music, dance, and drama—online. With a mix of livestreamed and on-demand content, the programme includes over 250 recitals from April to June.
Student recitals are currently being streamed live through the Juilliard website with additional performances from all departments and divisions to be offered starting on 13 April as on-demand streaming content captured in on-campus and remote environments. Performances will represent orchestra, vocal arts, jazz, historical performance, chamber music, composition, conducting, dance, drama, and playwriting departments. All performances can be accessed through the Juilliard website at juilliard.edu/live, and on-demand performances will also be added to the Juilliard website media gallery and the Juilliard YouTube channel as they become available.
'Over the past year, our students, faculty, and staff have constantly demonstrated both artistry and creative innovation, even under the most difficult circumstances,' said Juilliard President Damian Woetzel. 'Since starting a year ago with Bolero Juilliard, our first major foray onto the digital stage, the momentum has continued as we have found new ways to craft artistically meaningful performances. As a next step we now can through Juilliard LIVE make these performances accessible to a global audience via on-demand programming and livestreaming, which is vitally important for our students as they prepare to launch into their careers as the performing artists of the future.'
Read: Royal Academy of Music livestreams 25 concerts in April and May
Watch: Juilliard students 'do' Bolero with guests including Itzhak Perlman and Yo-Yo Ma
David Robertson and members of the Juilliard Orchestra open the series with Mahler's arrangement of Schubert's Quartet in D Minor, 'Death and the Maiden,' on 13 April.
Highlights from programmes to be presented later this spring include New Dances: Edition 2020-21 with guest choreographers Matthew Neenan, Tiler Peck, Bobbi Jene Smith, and Sonya Tayeh, featuring works composed by Creative Associates Caroline Shaw and Nico Muhly among others; members of the Juilliard Orchestra performing works by Mozart, Dvořák, and William Grant Still conducted by Xian Zhang; guest harpsichordist Kristian Bezuidenhout directing Juilliard415 from the keyboard in a programme of Purcell, Bach, and Telemann; the Juilliard Jazz Orchestra conducted by Loren Schoenberg, and the Duke Ellington Ensemble performing the music of Wynton Marsalis and Ben Wolfe; and more.
From Juilliard's livestream calendar, viewers can access performances, add future events to their calendars, sign up to be alerted to new offerings via email, and make contributions in support of the next generation of performing artists.