Brett Dean has tested positive for coronavirus on returning to Australia from Taiwan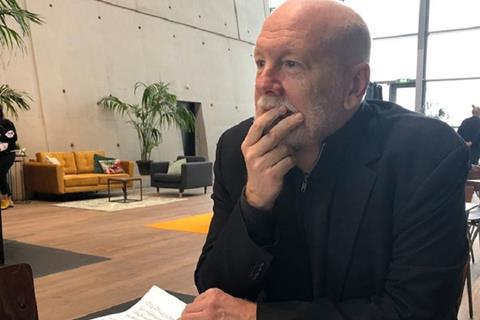 The composer Brett Dean, who formerly played the viola in the Berlin Philharmonic, has tested positive for the virus on returning to Australia from a visit to Taiwan. He is now being treated in an Adelaide hospital.
The 58-year-old Australian composer had been due to perform with the Adelaide Symphony Orchestra in a Beethoven concert at the annual Adelaide Festival on Saturday, but cancelled his appearance at the festival due to pneumonia-like symptoms.
'Brett's doing well, I spoke to him earlier this morning and he's in good spirits — although, because he's been in touch with his agents overnight, I think he had a pretty sleepless night one way or another,' Adelaide Festival executive director Rob Brookman told ABC Radio.
'He spent two nights before he went into hospital, but he was feeling unwell so he never made it into rehearsal with the symphony orchestra, so he's not been in touch with the orchestra.
'He's only actually seen a tiny number of people and, indeed, the three relevant people have placed themselves into self-quarantine.'
Dean's agency has issued this statement:
'Intermusica can confirm that Brett Dean has been diagnosed with COVID-19, as of 5 March. Brett is currently receiving treatment in hospital in Adelaide. Intermusica, along with Brett's publishers Boosey & Hawkes, have taken the necessary steps to inform all those who have worked with Brett in the last 14 days, further to NHS advice and SA Health Australia.'
Dean's is one of seven confirmed cases of coronavirus in South Australia.