Prolight + Sound has been rescheduled to late May, while new dates for music trade fair are unconfirmed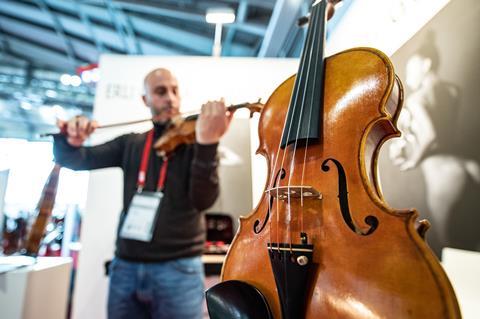 Musikmesse 2020, the annual music trade fair in Frankfurt, has been posponed until further notice due to concerns over the spread of Covid-19. Its sister event, Prolight + Sound, has been rescheduled for 26–29 May. Both events were due to take place from 1-4 April 2020.
In a statement, Messe Frankfurt GmbH, which organises both events, said: 'The health of exhibitors, visitors, contractors and employees has top priority for Messe Frankfurt. The new dates will be announced in the near future.'
However, two events scheduled to take place around he trade fairs will go ahead as planned. These are the Musikmesse Plaza pop-up market (3 and 4 April) and the Musikmesse Festival (31 March–4 April). A statement from the organisers explained that 'these events are aimed primarily at a regional audience from the greater Frankfurt area'.
'The ongoing spread of Covid-19 in Europe called for a reassessment of the situation in close cooperation with the public-health authorities in Frankfurt who require that steps be taken to prevent event participants from high-risk regions coming to Frankfurt and visiting the fair when ill,' the statement continued. 'Given that these participants could also be infected by Covid-19, it is necessary to conduct a health check to prevent the infection spreading even further. This is an important part of the infectiological risk assessment. Messe Frankfurt is not able to implement such measures. Additional factors behind the decision include the growing number of travel restrictions, which will make it difficult for many potential visitors and exhibitors to get to Frankfurt.'