The Shanghai Quartet is among the string ensembles to be affected by the announcement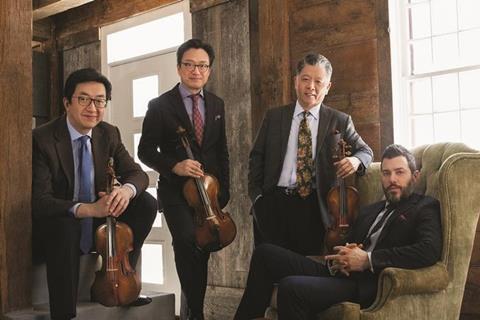 The 2020 Hong Kong Arts Festival (HKAF) has been cancelled in its entirety owing to fears of the coronavirus outbreak spreading. The month-long festival, which would have run from 13 February to 14 March, was due to feature the Hong Kong Sinfonietta, Shanghai Quartet (above), Bayerische Staatsoper, Kammerorchester Basel, Ning Feng, Shanghai Chinese Orchestra, Freiburg Baroque Orchestra, Anima Eterna Brugge, and Midori with the Festival Strings Lucerne. The opening concert would have been given by the Boston Symphony Orchestra, which announced the complete cancellation of its Asia tour on 30 January.
In a statement, the HKAF organising committee said: 'In view of the outbreak of the novel coronavirus in Hong Kong, the resultant closures of venues across the city, and concerns for the health and safety of our participating artists and audiences, the HKAF has made the difficult decision to cancel the February and March performances and events of the 48th HKAF. The HKAF team is working hard to reschedule a portion of the performances to be presented at a later date.'
'The HKAF team is heartbroken to see this cancellation,' said HKAF executive director Tisa Ho Kar-kuan. 'We have poured all of our passion for the performing arts and countless hours of effort into preparing this year's festival; we share in the disappointment over the cancellation of so many eagerly anticipated performances.'
In other developments, the musicians of the Shanghai Symphony Orchestra have been making videos at their homes, their February concerts having been cancelled en masse. 'During this difficult time with the coronavirus epidemic, SSO musicians have spontaneously filmed performances at home, some with family members, to fight together,' they explained via their Facebook page. 'Leonard Bernstein once said, "Music can name the unnameable and communicate the unknowable".'
Suli Xue, a Chinese violinist now based in Los Angeles, has donated 100,000 disposable surgical masks to the people of the city of Harbin, his home town, on behalf of the Schoenfeld International Music Society. The masks will be distributed to first-line medical staff by the city's Centre for Disease Control and Prevention. Xue is also the artistic director of the Schoenfeld International String Competition, which is due to take place from 15–29 July 2020.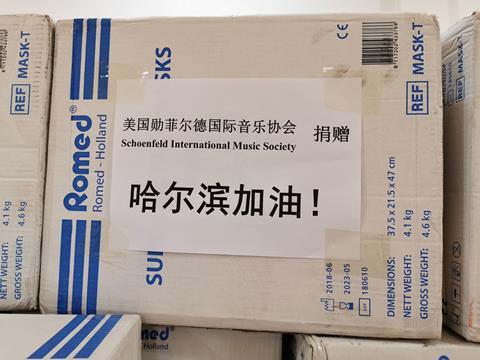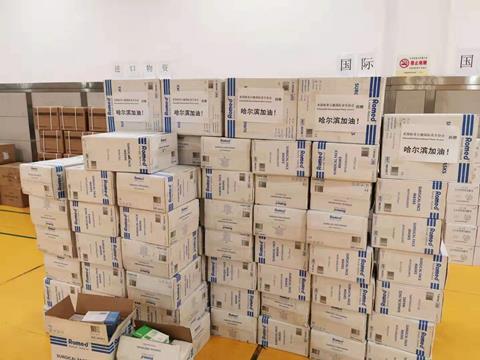 Shanghai Quartet photo: Lisa-Marie Mazzucco