The orchestra has cancelled all performances until 27 May and is placing its musicians in unpaid furlough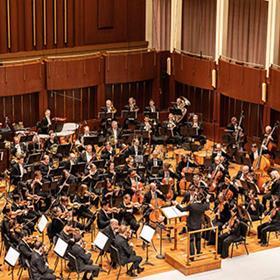 The Indianapolis Symphony Orchestra has announced that all performances until 27 May 2020 have been cancelled due to the Covid-19 pandemic, and that its musicians and stagehands have been placed on unpaid furlough during this time.
The orchestra has, in addition, laid off nearly half its administrative staff in an attempt to 'protect its long-term viability', according to a press statement. The remaining administrative staff are being retained on reduced pay and benefits to maintain basic operations.
All affected employees are being advised by CEO James Johnson to apply for unemployment benefits, and the orchestra itself is applying for financial relief through the Paycheck Protection Program as part of the USA's recently passed CARES Act. The orchestra will continue to pay healthcare coverage to its staff until the end of May.
Read: New Music Emergency Covid-19 Solidarity Fund increased
Read: Where can musicians find support at this time?
Read: How to set yourself up as an online string teacher
'Given the far-reaching economic impact of Covid-19, the Indianapolis Symphony Orchestra is implementing measures to best protect its financial stability during this time,' said Johnson. 'These personnel actions are extraordinarily difficult, but necessary to manage the challenges faced by our organisation. The health and safety of our employees remains a priority. I am grateful that our board of directors has pledged to fund health insurance for employees for the near future.
'At this time, our thoughts are for those on the front lines of the pandemic, especially first responders and healthcare workers. However, we know that music will have a role to play in bringing relief to our community. We look forward to the time when it is safe to resume performing.'
For more information visit indianapolissymphony.org