US issues Level 3 warning advising against 'all non-essential travel to China'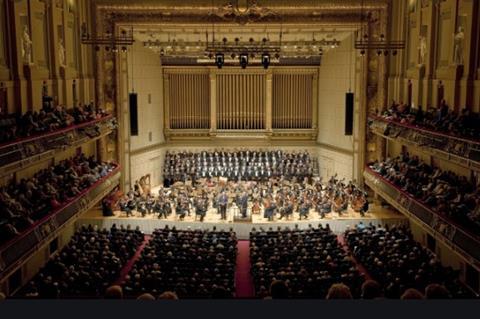 The Boston Symphony Orchestra's eight-concert tour to East Asia February is under threat of cancellation because of the increasing threat posed by the coronavirus, the Boston Globe reports.
The tour is scheduled for 6-16 Feb and includes stops in Seoul, Taipei, Hong Kong and Shanghai.
A notice on the website for the Hong Kong Cultural Centre, one of the tour venues, states temporary closure:
'To tie in with the response level under the "Preparedness and Response Plan for Novel Infectious Disease of Public Health Significance" being raised to Emergency Response Level and avoid people from gathering, LCSD performance venues are temporarily closed from 29 January. Programmes and activities held at the venues will be cancelled until further notice.'
The orchestra, which is conducted by Andris Nelsons, has issued no official announcement so far, and the ensemble's spokeswoman Bernadette Horgan has stated that the BSO is watching developments closely. 'We have continually monitored the situation and news reports about the new coronavirus,' she told the newspaper.
On 27 January the US Centers for Disease Control and Prevention (CDC) issued updated travel guidance for China, recommending that travellers avoid all non-essential travel to China (Level 3 Travel Health Notice). Chinese authorities have confirmed more than a thousand confirmed cases in China, including cases outside Wuhan City, Hubei Province, where the respiratory illness was first identified.
Additional cases have been identified in a growing number of other international locations, including the United States. Visit https://www.cdc.gov.