Seven piano trios and seven string quartets will have the chance to win the grand prize worth $30,000 in July 2023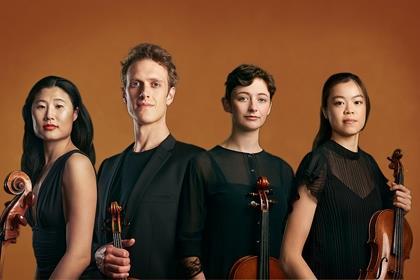 Read more news articles here
Musica Viva's Melbourne International Chamber Music Competition (MICMC) will be held from 3 to 9 July 2023. 14 ensembles comprising piano trios and string quartets will take part in the competition, to be held at Hawthorn Arts Centre and the Melbourne Recital Centre.
The piano trios are:
Albéniz Trio (Spain/The Netherlands)
Trio Bohémo (Czech Republic)
Trio Delyria (Israel)
Trio Gaia (USA)
Trio Orelon (Germany/Spain/Italy)
Trio Pantoum (France/South Korea)
Trio Unio (South Korea)
The string quartets are:
Affinity Quartet (Australia)
Balourdet Quartet (USA)
Dior Quartet (Israel/USA/Korea-Canada/St. Lucia)
MILA Quartet (China)
Quatuor Mona (Latvia/France/USA/South Korea)
Risus Quartet (USA/South Korea)
Terra String Quartet (Australia/USA/Venezuela)
The MICMC was established in 1991 and is held every four years. With a prize pool of over $150,000, and a grand prize worth $30,000 up for grabs, the competition is open to string quartets and piano trios of all nationalities. To accommodate the postponement of the competition in 2022, Musica Viva Australia extended the age of entrants to under 36 years rather than the previously stated 35 years.
Violinist Wilma Smith is Musica Viva's artistic director of Competitions. The preliminary jury comprised Josephine Vains and Caroline Almonte, while the live round jury will consist of Amandine Savary, Cho-Liang Lin, Hsin-Yun Huang, Kirsten Dawes, Louise Hopkins, Lukas Hagen and Timo-Veikko Valve.
Trio Marvin won the grand prize of the previous edition of the MICMC in 2018, while the Noga Quartet won the grand prize in 2015.