The famous 'Il Cannone' Guarneri 'del Gesù' will be spending a week on display in Columbus, Ohio, for its first visit to the US in 15 years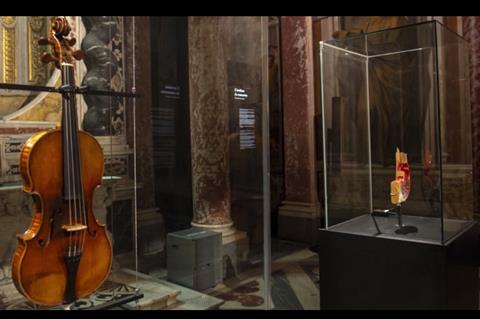 The 1743 'Il Cannone' Guarneri 'del Gesù' violin, formerly owned by Paganini and well known to be his favourite instrument, is heading to Columbus, Ohio for a week from Saturday 11 May.
In what is the first time in 15 years that the violin has travelled to the United States it will be exhibited at the Columbus Museum of Art from 11 to 19 May, and played by the Columbus Symphony concertmaster Joanna Frankel in a concert with the orchestra at the Ohio Theatre on 15 May.
The violin will be accompanied by a delegation from Paganini's home town of Genoa where is it on permanent display at the Palazzo Tursi, led by the city's mayor Marco Bucci.
For more information visit http://columbussistercities.com/paganini-violin-exchange/