The US violinist, who has been loaned in perpetuity what is currently the world's most expensive instrument, discusses its tone quality and projection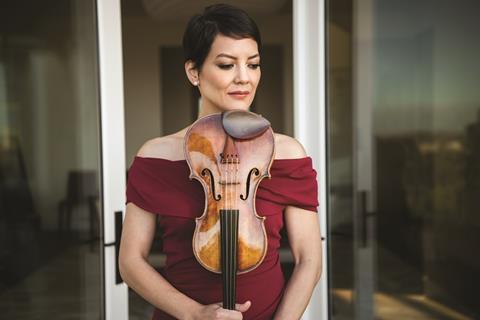 This is an extract from the June 2018 issue of The Strad
Discover more lutherie articles here
Two months before his death in June 1881, Henri Vieuxtemps was considering selling his beloved 1741 Guarneri 'del Gesù' violin. He was no longer able to play, having suffered a stroke, and in a letter dated 9 April 1881 he told his friend, cellist Joseph Van der Heyden, that the instrument would 'cost the buyer a lot, but it will be well worth it because this violin is a unique pearl'.
In early January 2013 the world found out how prescient his comment was, as the newspapers were flooded with reports about the violin's sale to an anonymous buyer for an undisclosed sum – stating only that it was in excess of $16 million (£9.8 million).
That made it, at the time and still five years later, the most expensive violin in the world. The news also stated that it was to be a lifetime loan to the US violinist Anne Akiko Meyers.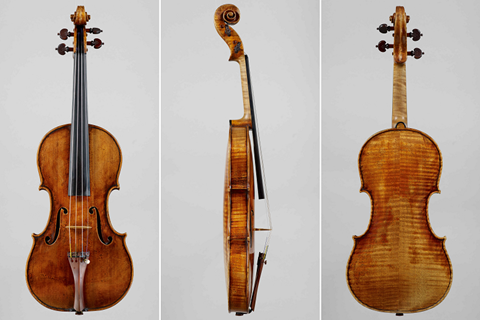 'I first got to play the "Vieuxtemps" in 2012,' Meyers tells The Strad. 'I was already playing on two Stradivari violins, the 1697 "Molitor" and the 1730 "Royal Spanish", so I wasn't looking for a new instrument.
'I also knew that the "Vieuxtemps" was on the market for a crazy price: it started at $20m, then came down to $18m, and I was afraid to play it in case I fell in love with it! And if I did, I thought there'd be no option for me other than to rob a bank, so I passed up the chance to try it.
'Then some sponsors wanted me to try out the instrument, so I did so with some trepidation – I was blown away by it. There was a depth to the sound that was so profound that I felt like I was a sailboat on top of a vast ocean of colour – and it was my responsibility to try and bring out as much colour and power as it gave me.
'In particular, the violin has a colossal range. I found I could play the entire repertoire, from Vivaldi to Sibelius to modern works, just on this one violin. All the pieces I've dreamt about being able to accomplish are now within my reach!
'It feels as though there's colour in my fingertips: when I was recording Vivaldi's Four Seasons it was as though the violin's tone could emulate lightning, drunkenness, birds chirping and the rain pattering down.
'As for the projection: I never have to worry about playing a pianississimo in a large concert hall, because I know it'll just float to the back without being swallowed up.'
Watch: Anne Akiko Meyers plays Saint-Saëns' Introduction and Rondo Capriccioso on the 'Vieuxtemps' Guarneri