Paganini chamber-musical byways persuasively presented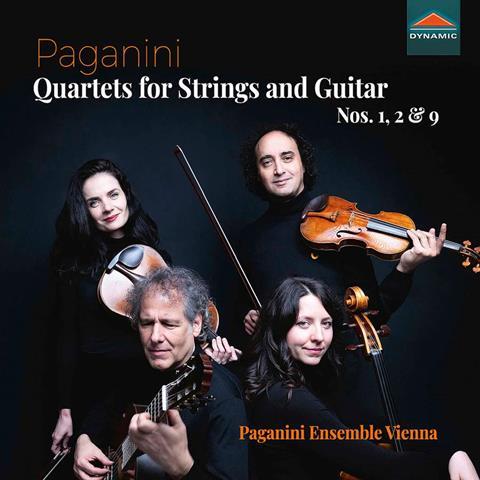 The Strad Issue: July 2022
Description: Paganini chamber-musical byways persuasively presented
Musicians: Paganini Ensemble Vienna
Works: Paganini: Quartets for strings and guitar: no.7 in E major, no.14 in A major, no.15 in A minor
Catalogue number: DYNAMIC CDS 7938
In addition to 50-plus sonatas for violin and guitar, Paganini wrote 15 quartets for guitar, violin, viola and cello, three of which the Paganini Ensemble Vienna presents here in the second volume of its survey. The results are satisfying even if the music itself is not always inherently exciting. The quartets are fairly conventional in form and expression – not surprising, perhaps, when many were dedicated Alle amatrici ('to the amateurs'). No.14 is one of the most virtuosic, with upward-rocketing arpeggios that violinist Mario Hossen despatches with flair. The eye-opener here is the finale, an unstinting moto perpetuo, played with spirit and precision.
No.15 is marred by a repetitive first movement which has a paucity of ideas, but for a change the viola has the best tunes. Paganini's relatively high writing occasionally causes violist Marta Potulska's tone to tighten, but the playing is suitably heroic in mood. There's plenty of Romantic sentiment in the Recitativo and Adagio cantabile movements, which together create an operatic-like scena for viola; similarly, the slow movement of no.7 is a mournful lament for violin.
The sound quality is close but allows the texture to breathe, conveying the pleasure these players evidently take in their music making.
EDWARD BHESANIA