Augsburg Philharmonic concertmaster Agnes Malich recieved a formal warning for supporting a Covid-19 fundraiser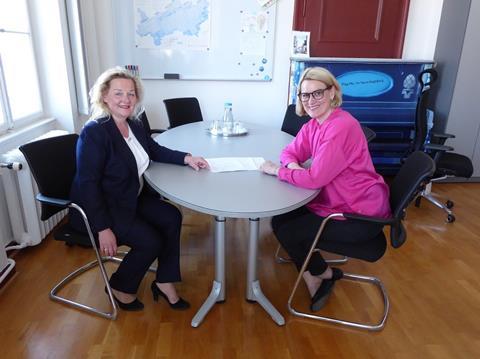 A court in the Bavarian city of Augsburg will today hear a claim by the German Orchestra Union (DOV) against the director of the city's state theatre and orchestra.
The DOV filed its complaint on behalf of Augsburg Philharmonic concertmaster and orchestra board chairperson Agnes Malich, who in May was formally reprimanded by director André Bücker for her part in an attempt to raise money for the city's independent music and theatre scene during the Covid-19 pandemic.
Read: After Coronairus, pay disparity among musicians will be unsustainable
Read: Government announces £1.57 bn lifeline for arts and culture sector
Read: Leading composers support COVID-impacted UK musicians in new collaboration
Led by Ausburg city mayor Eva Weber, the campaign raised over €30,000 and was supported by Malich and her colleagues on the orchestra board. Bücker objected to Weber's cooperation with other institutions without prior consent, which he argued violated her terms of employment. Of the five-person board, only Malich was subject to disciplinary action.
'Blocking voluntary work in this way is completely incomprehensible to us as an association,' DOV managing director Gerlad Mertens said ahead of the court hearing. 'The state director has repeatedly refused to withdraw the warning. A complaint to the labour court is now the only means of legal clarification.'