The 22-year-old has previously held the same position at the Bavarian State Youth Orchestra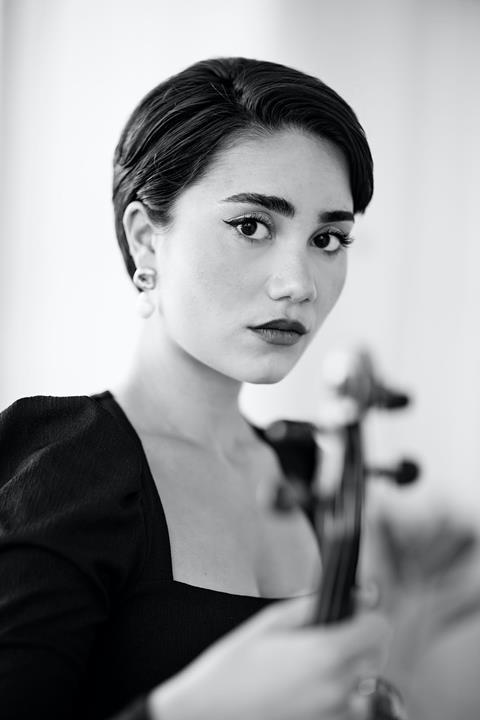 The Copenhagen Philharmonic has named German violinist Roberta Verna (left) as its new concertmaster. The 22-year-old will take up the post at the start of the 2021–22 season.
Verna studied the violin with Daniel Gaede at the Hochschule für Musik Nürnberg, and since 2017 with Herwig Sack of the Hochschule für Musik Würzburg. In 2017 she was awarded the City of Würzburg's Culture Prize. She has also played with the Verbier Festival Orchestra and been concertmaster of the Bavarian State Youth Orchestra. Since 2018 she been a member of the Gustav Mahler Youth Orchestra.
Read: Leadership and diplomacy: how to be a good orchestral concertmaster
Read: New chart sheds light on US concertmaster earnings
Read: What makes a concertmaster special?
Since 2017 Verna has played on a 1703 Stradivari violin provided by the Deutsche Stiftung Musikleben (DSM). The instrument came from the collection of the former East German government and came to the DSM's collection in 2000, though in a poor state of preservation. It was repaired by Andreas Kägi and Joachim Schade, and given a new top, while new wood was used to repair the back. Verna said that with the violin: 'Every concert, whether as soloist or in an ensemble, is pure enjoyment. The instrument shows its special tone quality in every musical formation, because it mixes so wonderfully with any other instrument. It can be subordinate, while at the same time shining clearly above the other instruments.'
Peter Lodahl, the Copenhagen Philharmonic's managing artistic director, said that Verna had 'an impressive, beautiful and slim tone and an absolutely incredible presence. There has been a strong tradition in Denmark of hiring the great talents at a very young age – and Roberta is joining this distinguished series of concert­masters who have been given the job at the age of only 22."