The London-based luthier and restorer ran Blackburn Stringed Instruments for more than 50 years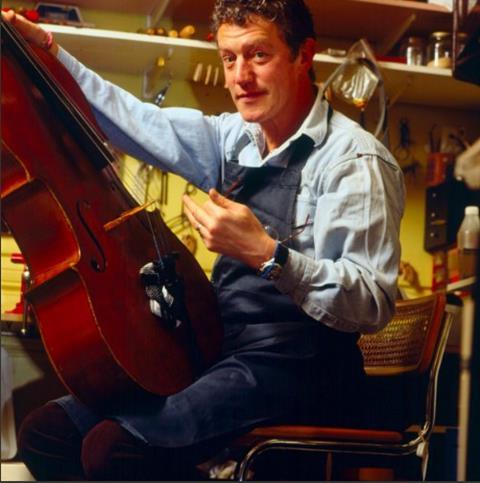 Luthier and instrument dealer Tom Blackburn has died at the age of 77. For 50 years his London shop Blackburn Stringed Instruments was a mecca for London string musicians, and he was well known for his colourful character and humour. His customers included Lydia Mordkovich, Dona Lee Croft and Maurice Hasson.
Born in West Ham, London, in 1944, Blackburn joined the Essex Youth Orchestra as a boy. He studied with Hungarian violinist Marta Eitler, who later became one of his customers. He was accepted into the Royal Academy of Music where he studied piano, organ, composition and violin, the last in the Clarence Myerscough's class. Upon graduation in the early 1960s, he played in many West End shows as a freelance violinist, often leading the orchestra. Among the artists he performed with were Frank Sinatra, Shirley Bassey and Marlene Dietrich, and he had a long association with the Savoy Operas. He also gave some teaching and lecture recitals touring schools in the south of England.
Blackburn's interest in stringed instruments led him to Nice, where he spent time training as a luthier. He had a passion for violins, especially of the French school, and opened Blackburn Stringed Instruments in South Kensington in 1969. He ran the business for over 50 years. Among notable sales, he negotiated the purchase of Myerscough's 1570 Gasparo da Salò viola, now played by Amihai Grosz.
'Restoration, in all its forms is fascinating and one never stops learning or inventing alternative methods to achieve a solution,' Blackburn told Kensington and Chelsea Today in 2012. 'There is also a morality in restoration. Do as little as possible; don't try to alter the maker's work because you think you can improve on it. One of the things I really love doing is the setting-up of instruments… Here again we have to be as objective as possible but again having spent many years as a professional violinist gives you that extra inner insight.'