String players including Francesca Dego (pictured), Henning Kraggerud and Laura van der Heijden will be represented by the new firm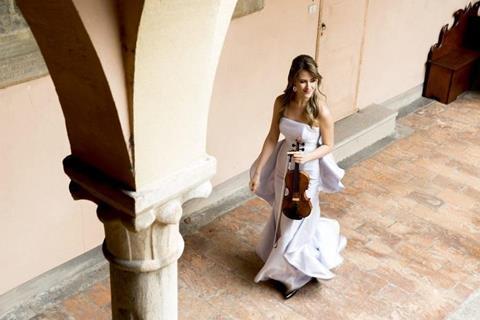 Artist management agency Hazard Chase closed in March due to the Covd-19 pandemic. Now its founder and director James Brown has launched a new firm, James Brown Management Ltd, representing several former Hazard Chase artists. The new company's artist managers all come from the previous agency as well.
The string players currently represented by JMB are violinists Francesca Dego, Anthony Marwood, Henning Kraggerud, Hyeyoon Park and Viviane Hagner; and cellist Laura van der Heijden .
Watch: Cellist Laura van der Heijden talks about performance nerves
Read: Francesca Dego: 'Make lesser-known masterpieces part of your repertoire'
Watch: Viviane Hagner plays Bach in an empty Konzerthaus Berlin
In addition to Brown as managing drector, Julie Gale is the company's finance director, with Sibylle Jackson, Imogen Morris, Lucy Rice, Sophie Tiezel and Roderick Thomson all directors. Emma Brown, also a former Hazard Chase director, is the company's marketing consultant.
Hazard Chase went into voluntary administration in the first week of the covid-19 lockdown. Brown set up the agency in 1990 and its roster contained 106 artists.
Photo: Davide Cerati