It is not enough to choose pieces just because nobody else plays them, writes Francesca Dego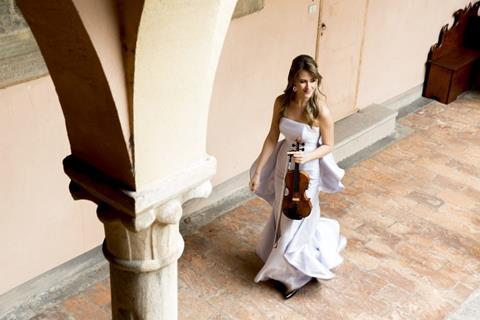 Music intrinsically relies on the interpreter to reach the audience. A composer's voice is silenced when their music is not performed. For this reason I feel that choosing repertoire is a big responsibility. It's very important to be open to the possibility that history isn't always an objective judge; that fashion, politics and unlucky circumstances can seal a work's fate; and that its failure to capture the public imagination does not necessarily indicate a lack of originality.
In today's market I think it is crucial for soloists to find the right balance between having a comprehensive repertoire – including most of the major concertos (and the ability to jump in for a Tchaikovsky or Brahms performance tomorrow if necessary!) – and having a treasure trove of less obvious works under their fingers, which fit their taste, background and musical qualities. However, it is not enough to choose pieces because nobody else plays them. It's hard to persuade a conductor or orchestra to programme a 'risky' lesser-known concerto, so the player should be strongly motivated and passionate about it. Young performers often rush into projects involving contemporary or unknown music as a means to make an impression. But throwing together a premiere, or sightreading in the recording studio, won't advance a player's career and never does the music or composer justice. I try to approach every work, be it Sibelius or something seldom performed, with the same heartfelt commitment.
When learning standard repertoire as a student or young professional, players are confronted with an overwhelming array of interpretations and recorded history. Being able to step back and look at a work as if you've never heard it before can be quite challenging. Understanding how to create an interpretation based solely on your own intuition, musical knowledge and the score in front of you can only be learnt through experience. Working from a manuscript or reading an unknown score, analysing and 'hearing' it in your head before you pick up your instrument can help enormously in this respect. In 2014 the wonderful Tatarstan Symphony Orchestra asked me to choose and perform a rare Italian concerto. I started researching different possibilities and was amazed at how much fine, overlooked music I came across. I became infatuated by a rarely performed work by chance: Wolf-Ferrari's Violin Concerto of 1943. The work, which I have now recorded for DG, is doubtless a piece inspired by love – the composer's platonic devotion to the young dedicatee, American violinist Guila Bustabo. It was written towards the end of the Second World War and the contrast between the work and the barbarity of that dramatic time feels surreal. It is pure theatre, an Italian melodramma for the violin. After chasing down the score and violin part I was sure it would become a very special piece for me.
But contemporary music can present similar challenges. I have been fortunate enough to premiere various new works, and in some cases my insights regarding the violin part have formed part of the compositional process. Without doubt this is one of the most inspiring experiences for a performer. But most of the time, direct contact with the composer is impossible, and if the piece has been performed only rarely, you should dive headlong into its cultural, artistic and historical context, especially if you haven't previously played other works by the same composer. Reading and listening to as much music as possible always leads to new ideas and inspirations. In my experience travelling and living a full life is as important as practising. Plus you can always say you're enjoying a composer's home town cuisine for research purposes – especially if you happen to be in Italy!