Pei-Jee Ng will leave his role at the London Philharmonic Orchestra to take up his new position in 2023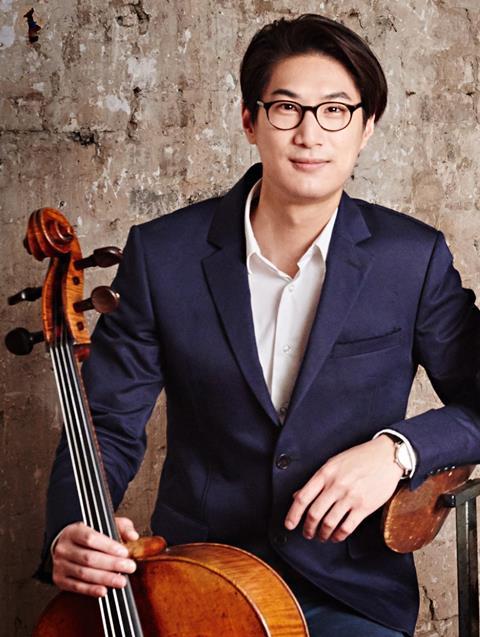 Read more news articles here
The Royal Scottish National Orchestra (RSNO) has announced Australian cellist Pei-Jee Ng as its new principal cello. Ng will leave his position at the London Philharmonic Orchestra, where he has been co-principal cello since 2015, for concerts with the RSNO in February and March 2023. He will become a permanent member of the RSNO in June 2023.
'The RSNO has a distinct sound palette that I am convinced is inspired by Scotland's natural beauty and dramatic landscapes,' Ng told The Strad. 'I am honoured to join the RSNO as its new principal cello next year.'
Ng began cello studies with Barbara Yelland and Janis Laurs in Adelaide before moving to the UK to study extensively with Hannah Roberts and Ralph Kirshbaum in Manchester. He completed his studies at the Royal Academy of Music with Jo Cole, Colin Carr and Sung-Won Yang, and received the Queen's Commendation for Excellence. He was the 2001 Symphony Australia Young Performer of the Year and won the 2008 Young Concert Artists Trust auditions in London.
In addition to the major Australian symphony orchestras, he has performed as soloist with the London Philharmonic Orchestra, National Taiwan Symphony, Hong Kong Philharmonic, Malaysian Philharmonic, Singapore Symphony, Oulu Symphony and Estonian National Symphony, and made his debut with the Philharmonia Orchestra at the 2011 Chichester Festivities, performing the Elgar Concerto.
As a soloist and recitalist he has performed in venues including Carnegie Hall, Lincoln Centre, Konzerthaus Berlin, Wigmore Hall, Purcell Room and Sydney Opera House and appeared in festivals including the Winchfield, Newbury Spring, Corsham and Gower Festivals in the UK, the Sounding Jerusalem, Adelaide International Cello Festival, Steierisches Kammermusikfestival and Festspiele Mecklenburg-Vorpommern.
A committed chamber musician, Pei-Jee is cellist of the Fournier Trio, winners of the 2013 Parkhouse Award and second prize and audience prize at the 2011 Trondheim International Chamber Music Competition. His collaboration with pianist Chiao-Ying Chang won them the Libero Lana Prize at the 2011 Trieste International Chamber Music Competition.
Ng plays on an 1844 Jean-Baptiste Vuillaume cello and 2021 cello by Scottish luthier JF Wright, commissioned during lockdown.