Advice and memories from before and during the German musician's decades-long tenure as the Berlin Philharmonic's principal cellist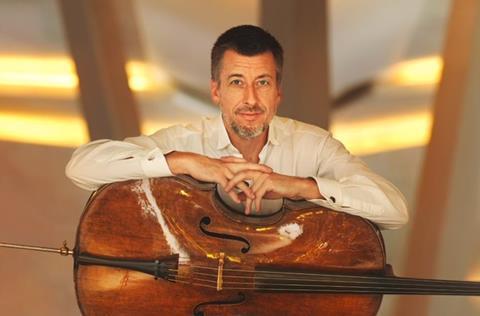 My second teacher, Arthur Troester, was the Berlin Philharmonic's principal cellist under Wilhelm Furtwängler from 1935 to 1945. It was by complete coincidence that I took up the same position in 1993, almost 50 years after he had left. And I sometimes wish I had listened better to his memories of the conductor, which he would frequently recount during lessons – instead of thinking, 'Yes, that's very interesting, but what does that mean to me?' When I began with Arthur at the Lübeck Academy of Music in 1978, having already had ten years of cello tuition, I only played open strings for weeks. He would explain: 'If you don't start from the very beginning you won't get far.' That was one of my hardest experiences as a student, but also one of the most useful. I would always come to him with crazy ideas, but he would usually respond by saying, 'It just has to sound nice.' This has spoken to me ever since. You can be full of fantastic ideas, but if they don't reach the listeners, the music makes no sense. You have to trust yourself and be absolutely confident about the way you make music. Think with your heart and feel with your brain.
Before entering the orchestra as a tutti cellist in 1991, I was working as a freelance musician, playing in recitals with piano, competitions and chamber groups. It was incredibly beneficial to have non-orchestral experience before my time with the Berlin Philharmonic. It gave me the confidence to be my own musician. Fortunately we are encouraged to play outside of the orchestra, but many other ensembles do not support their musicians in this way. The benefit of this is much greater than just keeping people in the orchestra, by allowing them to broaden their horizons. Every musician must have the freedom to make their own music.
When I won the position of principal cellist in 1993, I quickly learnt to be patient with the section. I used to think, 'The group will follow me in a millisecond – whatever I do!' Of course they didn't. The group behind you knows what it's doing, and you need to feel how the players are reacting to you. I remember an elder colleague taking me aside once, saying, 'I have something to tell you.' It was only a day later that I answered, 'What did you want to tell me?' to which he said, 'Forget about it.' Although I was filled with doubt, I knew that he trusted me to find my own way. My time in the orchestra has made me realise the importance of teamwork in music. Playing in an orchestra where everyone gives their best, from the front to the back desks, simply makes your life better.
INTERVIEW BY RITA FERNANDES
Read: Baiba Skride: Life Lessons
Read: Leon Bosch: Life Lessons
This article was published in the October 2021 Janine Jansen issue

The Dutch violinist performs on twelve of the world's finest Stradivaris for a new recording and documentary. Explore all the articles in this issue . Explore all the articles in this issue

More from this issue…