After winning the audition in 2020, violinist Naoka Aoki has passed her trial to become the first female leader of the orchestra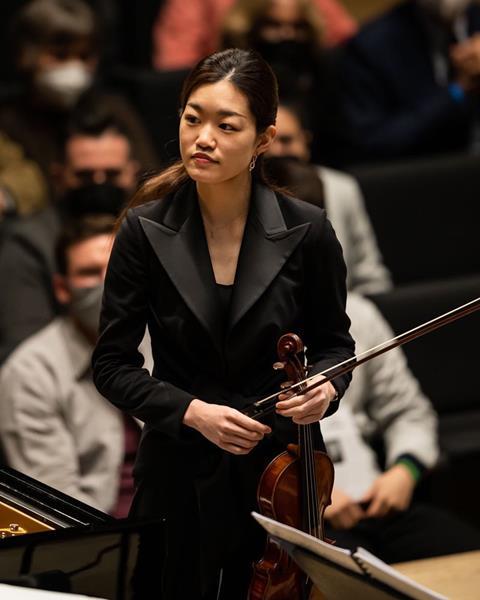 Japanese violinist Naoka Aoki is a graduate of Toho College of Music in Tokyo, London's Royal Academy of Music and Royal College of Music, where won the 2015 Tagore Gold Medal from HRH Prince of Wales. She also attended masterclasses with Ana Chumachenco at Kronberg Academy and International Music Academy Lichtenstein.
A laureate of numerous competitions, she won third prize at the 2016 Sendai International Music Competition, second prize and a special prize at the Long- Thibaud-Crespin 2014, as well as second prize at the China International Violin Competition (Qingdao) in the same year.
As a soloist, she has performed extensively in Japan, where she made her debut with the NHK Symphony Orchestra performing Paganini Concerto no.1, as well as in the UK and France. Leading the Son String Quartet, which she formed during her time at RCM, she has given concerts at the Royal Albert Hall, Wigmore Hall, Lincoln's Inn Chapel and at the Chipping Campden Festival as winners of the RCM String Quartet Competition.
The Munich Philharmonic has recently cut ties with former chief conductor Valery Gergiev, after he failed to respond to an ultimatum to denounce Putin's invasion on Ukraine. From 12 to 17 May, the orchestra have replaced Gergiev's appearances in Munich, Hamburg and Paris with conductor Daniele Gatti. The orchestra recently appeared with violinist Anne-Sophie Mutter in a benefit concert, which raised €330,000 for Ukrainian children.