José Alberto, Ana Karen and Luis Ángel González Moreno were kidnapped and killed by members of the Jalisco New Generation Cartel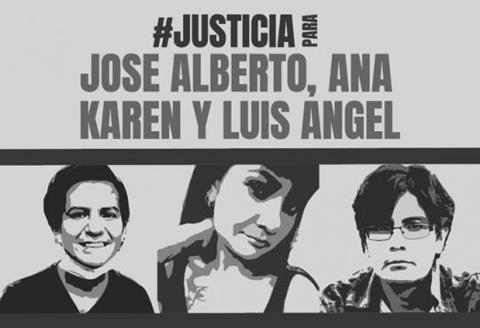 Three siblings, two of them string players, have been killed by members of a drug cartel close to the Mexican city of Guadalajara.
José Alberto González Moreno, 29, a former cellist with the orchestra of the Autonomous University of Guadalajara (UAG), was killed alongside his 24-year-old sister Ana Karen and 32-year-old brother Luis Ángel, who played the violin.
The Jalisco New Generation Cartel, whose members are thought to have been behind the attack, is an organised crime group based in the central Mexican state of Jalisco.
Read 19-year-old cellist shot dead in Philadelphia
Watch Yo-Yo Ma plays cello at US-Mexico border
Read Lutherie in Mexico: adapting to change
The bodies of the González Moreno siblings were found outside the town of San Cristóbal de la Barranca, where police are investigating the possibility that the attack was a case of mistaken identity.
Students at UAG yesterday called for a protest to demand those reposnsible be brought to justice.