Mouhamed Cisse was shot dead near his home on the same night as the Philadelphia #BlackLivesMatter protests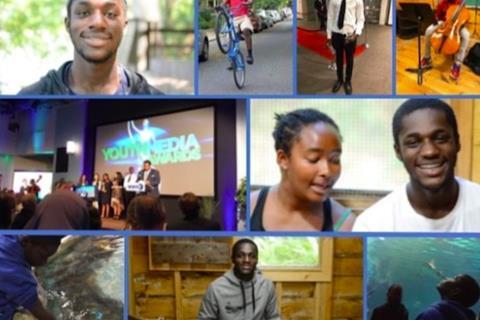 Mouhamed Cisse, an 18-year-old African-American cellist, has been shot dead on a Philadelphia street.
The musician was walking with a 17-year-old boy on North Hobart Street, near his home in West Philadelphia on the evening of Sunday 31 May, the same night as the #BlackLivesMatter protests, when the two were hit by gunfire.
The 17-year-old was treated at the Children's Hospital of Philadelphia for a gunshot wound to his hand. Cisse died shortly after the attack at Penn Presbyterian Medical Center.
A student of Sergei Nuissl in the Philadelphia School District Instrumental Music Programme and the Camp Encore/Coda summer programme, Cisse was a member of the Musicopia String Orchestra. He first learned the cello through a Pennsylvania programme called Music and Social Change, run by the University of Pennsylvania's Molly McGlone. 'Mouhamed rose to the top as definitely the most musically talented in the school,' McGlone told the Philadelphia Inquirer. 'We realized how strong he was at playing the rhythms.' Cisse excelled at both bucket drumming and cello, she said.
Cisse's 19-year-old brother Aboubakar Cisse, 19, told the Philadelphia Inquirer that the area where the attack took place 'is known for gunshots'. He said he was not at home that night because he was working in Ardmore at his job as a studio engineer.
Cisse's older brother said that he learned from his brother's childhood friend, another 17-year-old, that he, Cisse, and the 17-year-old shot in the hand were walking to a 24-hour store at 56th and Market Streets when three males with masks walked toward them, and at least one of them fired.
'I don't believe they were targets,' Aboubakar Cisse said. 'I believe they were mistaken targets.'
He at times interpreted for his mother, Manance Cisse, who came to the United States from the Ivory Coast in West Africa in 1999.
'I'm hurt. I can't sleep now. I pray for Mouhamed,' she told the Philadelphia Inquirer.
The Philadelphia Police has indicated that between 11am Sunday 31st and 1am Monday morning, amid the protests, riots and looting, 16 people were victims of gun violence – with seven, including Cisse, having died from their injuries.
Read: You can only diversify the audience by having a diverse group of people on stage
On Friday, 100 people participated in a Zoom memorial service, including the principal of the U School, in North Philadelphia, where Cisse was a junior. Also joining in were faculty from West Philadelphia's Lea Elementary, a K-8 school, which Cisse attended; family and friends; and members of the music community who knew him in Philadelphia and from the Maine summer camp.
Camp Encore/Coda writes: 'We are so very sad to say goodbye to Mouhamed Cisse, who was killed Sunday night near his home in Philadelphia. Mouhamed was an important part of our camp family for many years and will be sorely missed by all of us who knew and loved him. Our hearts go out to everyone in his family and our camp community in the wake of this terrible news. We will be announcing a memorial event once we have put our plans together.'
Philadelphia Clinical Social Worker, Patricia Rich has this week set up a GoFundMe campaign – with all funds raised set to go directly to Cisse's mother and brother to assist with funeral and family relocation expenses.
Donations can be made at: www.gofundme.com/f/funeral-fund-for-mouhamed-cisse
The details of the shooting are currently under investigation by Philadelphia Police and no person at this stage has been charged in regards to the murder.
The city offers a $20,000 reward for information leading to an arrest and conviction. Tipsters can be anonymous and call homicide at 001-215-686-3334 or the tip line at 001-215-686-TIPS (8477).