German violinist taking on Augsburg violin competition in time for tenth edition and 300th anniversary of Leopold Mozart's birth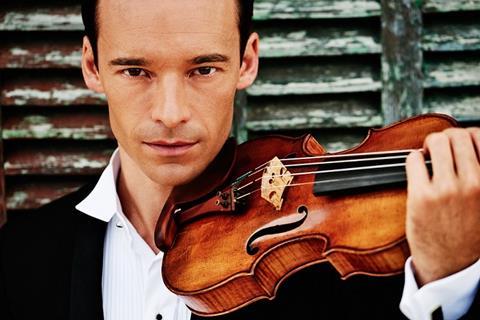 Linus Roth, since 2012 professor of violin at the Leopold-Mozart-Center of the University of Augsburg, has been appointed artistic director of the Leopold Mozart International Violin Competition in the same city.
This puts him in charge of the tenth competition, running from 31 May to 8 June 2019, in the 300th anniversary of Leopold Mozart's birth. Leopold Mozart was an important figure in violin pedagogy through his Treatise on the Fundamental Principles of Violin Playing published in year of Wolfgang Amadeus' birth.
'2019 is a very special year for Mozart, because we will be celebrating the 300th anniversary of Leopold Mozart's birth, who first saw the light of day in Augsburg,' said Roth.
'So I'm delighted to be able to take up my new position in time for Augsburg's tenth International Leopold Mozart Competition in this very special anniversary year.'
Roth announced some major changes, including that current and former students of jurors and the artistic director will be excluded from the competition, and that chamber music will become an element, including allowing the jury to sit in on rehearsals. 'The competition is looking for a musical personality, who can prove her or himself as a soloist and as a violinist playing with other musicians.'
Past winners of the competition include Isabelle Faust, Benjamin Schmid and Lena Neudauer.
Roth's recent recording of the Tchaikovsky concerto with the London Symphony Orchestra is the winner of a 2017 Echo Klassik award in the concert recording category.