German classical music recording awards ceremony will take place at the Elbphilharmonie Hamburg in October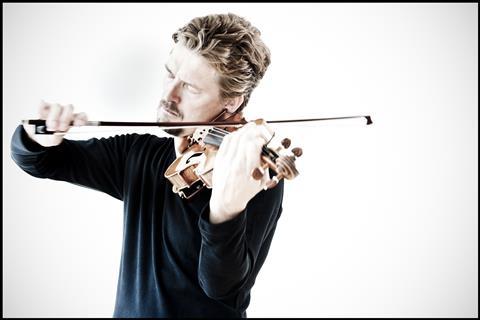 Echo Klassik, organised by the Deutsche Phono-Akademie, the trade association of the German recorded music industry, has announced 54 awards in 22 categories for 2017.
Cellist Johannes Moser and violinist Christian Tetzlaff have won in the 'Instrumentalist' category, the former for his recording for Pentatone of works for cello and piano by Rachmaninov and Prokofiev, and Tetzlaff for his Brahms Violin Sonatas album for Ondine.
The Quartetto di Cremona wins in the 'Chamber music' category for the latest instalment in its complete Beethoven quartets series (for the Audite label) while the Quatuor Molinari also picks up an award for 20th-century chamber music with its recording of the Kurtág quartets for Atma Classique. Meanwhile, the Notos Quartett was named in the 'Newcomer' category.
Other string players on the awards list include Dominik Wagner (double bass), Henning Kraggerud, Linus Roth, Renaud Capuçon, Nils Mönkemeyer and Camille Thomas.
Two 'Klassik Ohne Grenzen' (Classical Without Borders) awards also went to string players: Daniel Hope for the Deutsche Grammophon album For Seasons and The 12 cellists of the Berlin Philharmonic Orchestra for Hora Cero, their first album as an ensemble in six years.
The awards ceremony will take place at the Elbphilharmonie in Hamburg on 29 October 2017. German public-service channel ZDF will broadcast the ceremony from 10pm that evening. Tickets for the event go on sale at 6pm Berlin time at www.eventim.de.
For full details of the awards, visit the ECHO Klassik website.
Photo: Christian Tetzlaff, ©Giorgia Bertazzi