The cellist takes the top prize worth €15,000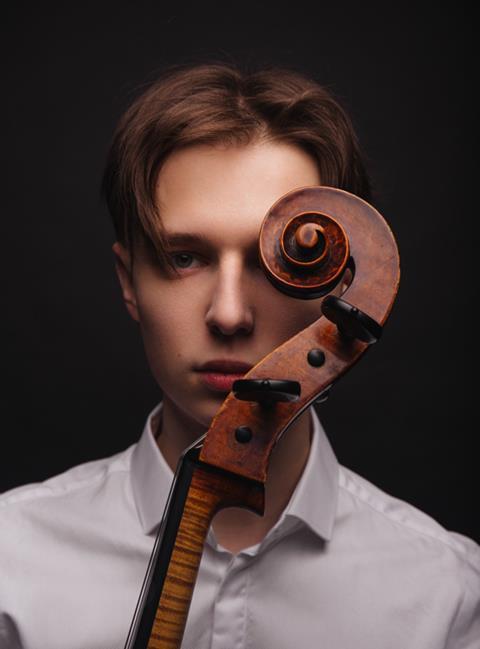 Read more news articles here
The finals of the Grand Prix Emanuel Feuermann were held on the evening of Monday 21 November 2022 at the Haus des Rundfunks Berlin, Großer Sendesaal. Following three performances of Romantic and 20th century cello concertos with the Rundfunk-Sinfonieorchester Berlin under the baton of Joseph Bastian, 25-year-old Russian cellist Ivan Skanavi was named winner of the competition with his rendition of Shostakovich Cello Concerto no.2.
In addition to first prize of €15,000, Skanavi also won the special prize for the best interpretation of the work composed for the competition by Jörg Widmann, worth €3,000.
27-year-old German cellist Christoph Heesch took second prize of €10,000, as well as the audience prize worth €1,500. 19-year-old Australian cellist Bennet Tsai won third prize of €5,000, as well as the special prize for the best interpretation of a cello concerto by Joseph Haydn or Michael Haydn.
Jiayi Liu from China won the Young Musician's prize, worth €3,000, while Japanese cellist Keisuke Morita won the special prize for best interpretation of Mozart's Divertimento in E flat major for string trio, performed in the semi final round.
The prize winners will perform in two concerts on 22 November, commemorating the 120th anniversary of the cellist Emanuel Feuermann's birth. At 11am, participants will perform in a chamber concert at Berlin University of Arts, Joseph Joachim Concert Hall, followed by a 7pm concert of the finalists with the awards ceremony.
The jury was chaired by Tsuyoshi Tsutsumi and comprised Anthony Elliott, Karine Georgian, David Geringas, Xenia Jankovic, Jens Peter Maintz, Jérôme Pernoo, Raimund Trenkler and Hillel Zori.
First-prize winner Skanavi began cello lessons in Moscow with Tamara Alekseeva at the age of six. He continued his studies with Alexey Seleznev at the Moscow State P. Tchaikovsky Conservatory and with Wolfgang Emanuel Schmidt at the Franz Liszt University of Music in Weimar. He is a former prizewinner at the Russian National Cello Competition, the Ton&Erklärung Cello Competition in Hanover and the TONALi competition. In 2019, he reached the semi-final of the Tchaikovsky International Competition and the second round of the ARD International Music Competition. He holds a scholarship from the International Academy of Music in Liechtenstein.
The Grand Prix Emanuel Feuermann has been held since 2002 in memory of the virtuoso cellist Feuermann, organised by Kronberg Academy and the Berlin University of the Arts. The competition is usually held every four years, though this year's edition comes eight years after the previous competition, which was won by French cellist Aurélien Pascal in 2014.