Although he died aged just 39, the Austrian cellist and teacher left a recorded legacy that deserves wider recognition. Tully Potter examines his life and career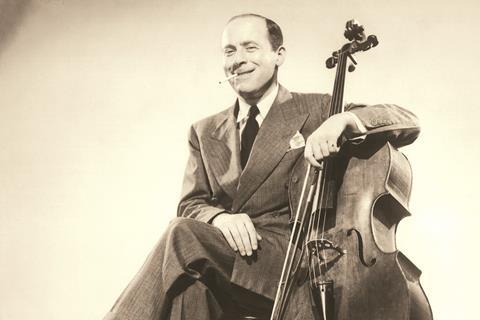 Emanuel Feuermann set standards of beauty and virtuosity in cello playing that have still not been surpassed. His early death in 1942, owing to a botched surgical operation, shocked the musical world – but because it occurred in wartime it did not bring him the cult status that he deserved. As a result, although cellists and connoisseurs revere him, he is unknown to the public. We still await the systematic reissue of his recordings.
PEDAGOGICAL BACKGROUND
A stimulus to Feuermann's precocious progress was the general view that his elder brother Sigmund, a violinist, was the promising musician in the family. Alas, Sigmund came to nothing.
'Munio' was born in Kolomea, Galicia (now in Ukraine), on 22 November 1902, son of a klezmer musician, and began on the violin under his father's tutelage but switched to the cello. After the family moved to Vienna in 1908 he studied with Anton Walter. In 1913 he made his Viennese debut with the Tonkünstler Orchestra under Oskar Nedbal in the Haydn Cello Concerto no.2 in D major. The two boys began to tour with the Brahms 'Double' and in November 1916 played it at the Leipzig Gewandhaus under Arthur Nikisch. Afterwards, Meier Feuermann asked Julius Klengel: 'What do you think of my son the violinist?' Klengel replied: 'I don't know about your son the violinist, but just give me your son the cellist for two years!'
The next year Munio entered Klengel's class; and two years later, at 16 and on Klengel's recommendation, he took over the cello class at the Cologne Conservatoire. He stayed for ten years, playing in the Gürzenich Orchestra and Quartet but mainly developing his skills as a teacher and his solo career. At the end of 1929 he moved to the Berlin Hochschule and founded a string trio with Josef Wolfsthal (later Szymon Goldberg) and Paul Hindemith; but in 1933 he was dismissed by the Nazis. He eventually emigrated to America but died on 25 May 1942. Although he could be a cruel teacher, he taught such eminences as Saito and Nelsova, and influenced the likes of Piatigorsky, Busch, Starker and Gendron.
TECHNIQUE AND INTERPRETATIVE STYLE
Feuermann's playing had astonishing ease and poise. The long fingers of his left hand seemed to stroll about the fingerboard, delivering pinpoint accuracy of intonation and an instinctive sensitivity to vibrato, which was still a new part of cello technique when he began learning. Starting the vibrato late on a particular note, or making an obvious adjustment during the note, would have been anathema to him. His mastery of fast passagework was legendary and his bowing was astounding on a purely mechanical level, capable of executing even the most difficult strokes at speed and producing any shade or volume of tone.
It is clear that he had the reactions of a great athlete and was capable of taking some precipitate tempos without sounding as if he was hurrying. His natural Classical bent led him to shape all music firmly and to respect its structure – his interpretation of the Dvořák Concerto, for instance, was free of Romantic wallowing, yet everything was in its place. Another example was Brahms's E minor Sonata, where the first movement was kept up to tempo.

SOUND
When I first encountered Feuermann's tone, on a 1967 LP reissue, I could not get it out of my head for days: it was so beautiful, so supple and so individual. The vibrato, always beautifully controlled, has an insistent quality that gets under the listener's skin; and the variations in colour produced by his eloquent bow have an exceptional subtlety.
STRENGTHS
Though never an avant-gardist, Feuermann was prepared to take on music by contemporaries such as Bloch, Hindemith, Ibert, Reger, Schoenberg and Toch. Whatever he played received his full attention. He was a brilliant sightreader and assimilated music very quickly, playing it to its full potential on a technical level. He used some of the rotten editions in circulation at that time, and contributed some of his own 'editing' – but made an effort to clean up certain scores, such as Haydn's Concerto no.2 in D major. His portamentos were elegantly executed and his legato was immaculate, a thing of beauty in itself.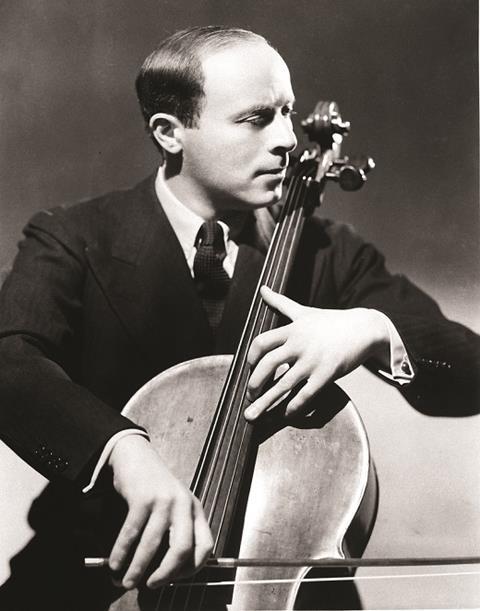 WEAKNESSES
Feuermann was a wonderful player but it is less clear how elevated he was as a musician. A rather unlikeable personality, revealed by Annette Morreau's biography and my own research, perhaps contributed to his often sounding aloof and uninvolved. Granted, he never had the chance to mature fully, but I miss the profundity and humanity of Casals, Rostropovich or Tortelier.
INSTRUMENTS AND BOWS
In his quest for perfection, Feuermann was helped by finding a congenial instrument, the 1730 'De Munck' Stradivari, which he played from the mid-1930s. Although it was (and is) a relatively small cello, he produced a kaleidoscope of sounds from it. Earlier he had a small Mirecourt instrument, a borrowed Nicolò Amati, then a 1741 David Tecchler and from 1932 to 1935, a 1735 Montagnana. According to Morreau, in his early days he used gut and covered gut strings, but after going to America he switched to a steel A with an aluminium-on-gut D and silver-covered G and C strings. He favoured French bows by such makers as Voirin, Lamy and Sartory.
REPERTOIRE AND RECORDINGS
Feuermann was not especially known for Bach – and the few snippets we have are not remarkable – but his repertoire ranged from Handel to Hindemith. His warhorses, both recorded with slightly scrappy accompaniments, were the Haydn D major and Dvořák concertos. No one has come near him in Schubert's Arpeggione Sonata, where he even executes impish glissandos in the finale. Beethoven's A major with Myra Hess and Brahms's E minor are splendid, as is Mendelssohn's D major. The Reger G major and Hindemith solo sonatas are superbly done. Hindemith's Duet with the composer (written for the recording) and his First String Trio with the composer and Goldberg are of obvious interest, along with Beethoven's Serenade for string trio, though Hindemith makes a rather old-fashioned sandwich filling between two of the most progressive string players of the day. In a series of records with Heifetz, Feuermann holds his own as no other musician ever did. The prizes are the Brahms 'Double' and two performances with Primrose: Dohnányi's Serenade and Mozart's Divertimento. The Beethoven 'Archduke', Schubert B flat major and Brahms B major trios with Rubinstein are nice but not penetrating.
With Stokowski, Feuermann got to the heart of Bloch's Schelomo, and with Ormandy he recorded an excellent Strauss Don Quixote. Further studio recordings were planned at the time of his death. We still have a fair number of live performances from America: two more of the Dvořák Concerto, another Schelomo, Don Quixote with Toscanini, the concertos by d'Albert and Josef Reicha, Saint-Saëns's A minor (with a gap filled in by Steven Isserlis) and various excerpts and short pieces including Sarasate's Zapateado. Among the shorter pieces from the recording studios are such gems as two sets of Beethoven variations, Chopin's Introduction and Polonaise brillante, with the cellist's own embellishments, Davidoff's At the Fountain, Popper's Serenade, Papillon and Hungarian Rhapsody, Bruch's Kol nidrei (rather abbreviated) and innumerable genre pieces showing off the Feuermann tone and legato. Films of Feuermann playing Dvořák's Rondo and Popper's Spinning Song are essential viewing, although he looks slightly zombie-like.
This article was first published in the September 2016 issue of The Strad
Watch: Emanuel Feuermann plays Dvorák and Popper
---
RECOMMENDED RECORDINGS