The Incorporated Society of Musicians has written to parliamentarians, civil servants and ministers outlining the impact of Covid-19 on the creative industries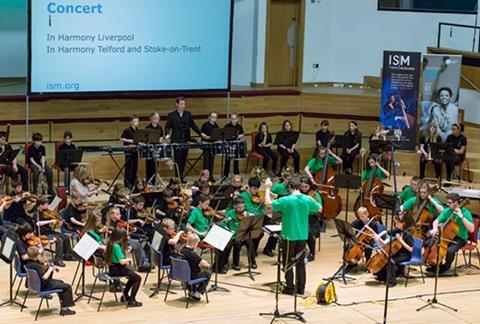 ISM Conference 2014. Image ISM
The Incorporated Society of Musicians, a London-based non-profit organisation for musicians that campaigns in support of musicians' rights, music education and the profession as a whole, has today (19 March) written to all parliamentarians, civil servants and key ministers outlining the devastating impact of Covid-19 on the music and creative industries.
Within the letter, the ISM is urging the British government to provide an emergency fund or grant for the self-employed, and – at the very least – extend Statutory Sick Pay to cover all workers.
The letter:
COVID-19 is having a dramatic impact on the workforce of the music and creative industries, particularly on those who work on zero-hour contracts or who are self-employed. There are an estimated two million jobs in the creative industries – and over 70% of those working in music, performing and visual arts are self-employed.
Although the Chancellor's recently-announced £330bn package for businesses is welcome and will go some way in supporting venues and small businesses, robust financial support must be put in place to support this crucial workforce, which is the backbone of the music and creative industries. These industries are worth £5.2bn and £111bn per year to the UK economy respectively.
The current welfare system is just not devised for a situation where the Government is strongly advising that the creative industries cease to work. Much of the workforce is not entitled to any notice or redundancy pay. It is entirely dependent on one-off engagements such as concerts, gigs, theatre shows and in the case of musicians, peripatetic teaching. If they do not work, they do not get paid. The welfare system is just not structured in a way that will support the vast number of musicians and creatives who are immediately out of work overnight.
Other countries, such as Italy and Canada, have put in place emergency funds to support the self-employed in these uncertain times. Earlier this week the Chancellor announced a funding grant for small businesses of up to £25,000 to cover costs due to COVID-19 – the self-employed also operate in a similar way to these small businesses. We urgently need the Government to put in place a similar grant or emergency fund to financially support the self-employed and those on zero-hour contracts with the loss of earnings. At the very least the Government must extend Statutory Sick Pay to all workers who are affected by COVID-19.
It is currently unclear how long the COVID-19 crisis will continue to impact the world. Workers who are self-employed and on zero-hour contracts urgently need reassurance that they will be supported by the Government. Otherwise, this workforce - through no fault of its own - will not be able to cover basic living costs, such as food or rent.'
Earlier this week, the ISM published an open letter to the Chancellor – see more at ism.org/news.
Read: ISM calls for full sick pay for teachers affected by COVID-19
Read: ISM calls on government to cover additional costs for musicians in a no-deal Brexit
Read: UK government calls on music industry to help shape future of music education