The Incorporated Society of Musicians has published a press release, outlining the potential additional costs for musicians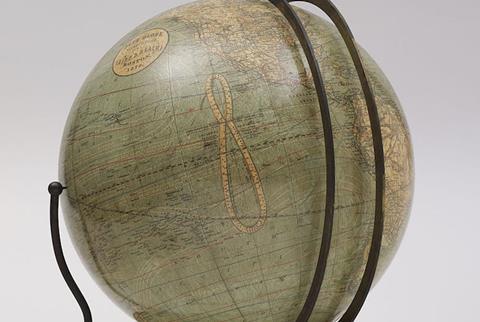 The Incorporated Society of Musicians (ISM) has published a press release calling on the government to cover any additional costs that musicians will incur when travelling to the EU27/EEA for work in the event of a no-deal Brexit.
The ISM has calculated that musicians who travel to the EU27 and carry an instrument will incur additional costs of up to £1,000 (or more in certain cases) in a no-deal Brexit.
According to the press release, musicians will be required to purchase carnets – temporary international customs documents that allow instruments and sound equipment to move temporarily outside the UK – which cost in the region of £500-700, depending on the value of the goods. Musicians will also face numerous additional costs including:
Private medical insurance, which would become essential in a no-deal Brexit as EHIC provision would cease, would set a musician without a pre-existing medical condition back around £70 per year, but it could be as high as £320 for a musician with a pre-existing medical condition.
Musical Instrument Certificates, which are only required for instruments containing endangered species according to CITES (including ivory, rosewood, tortoiseshell) are currently free but are set to incur a charge in 2020 (amount unknown). Examples: some violin bows contain ivory and some guitars contain rosewood.
Musicians who drive to the continent will need to purchase an International Driving Permit costing £5.50.
If A1 forms become obsolete on 1 November, musicians must also ensure that they are not liable for double deductions of social security payments in other EU countries by contacting the relevant EU social security institution to check.
If visas are introduced to work in the EU27/EEA, this is likely to cause considerable financial and administrative burden to musicians.
'Any country that values a rich cultural and musical life understands that diversity is only possible if musical communities remain international; and this can only happen if there is absolute freedom to travel, both with regard to planned tours as well as last-minute engagements,' said the violinist Tasmin Little.
'It is as essential for musicians from the UK to travel abroad with ease, as it is for artists from outside the UK to enter the country to work. The amount of red tape is increasing to an enormous proportion, and this is beginning to have a major negative impact on musicians, both in terms of time spent as well as cost involved. We call upon the government to understand these issues, ease these difficulties and enable us to continue to give our best and do our jobs without hindrance and excessive extra costs.'
The ISM has provided an advice guide for members in the event of the UK leaving the EU on 31 October without a deal. ISM members can visit the advice page at ism.org/Brexit.