At what is usually a busy time of year for performances, 86% of UK musicians have had work cancelled due to the rise in Omicron Covid-19 cases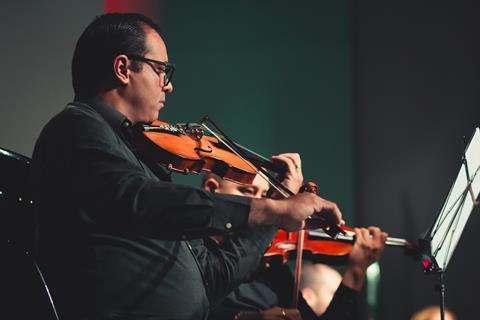 The Musicians' Union (MU) is calling on the UK Government to account for the urgent needs of freelance musicians in the coming weeks due to the impact of the Omicron variant and the subsequent rise in Covid-19 cases.
Recent developments are having a noticeable impact on musicians' ability to work, with a sharp increase in the number of no-shows and live performance cancellations in the last couple of weeks.
Early results of the Union's latest research reports that 86% of musicians have had work cancelled due to the surge in cases related to the Omicron Covid-19 variant. 41% of musicians state that they expect to earn under 25% of their usual income during the next two months, while the results show 75% expect to earn less than 50% of their regular income.
Horace Trubridge, MU general secretary, said: 'This is a particularly busy time for our members and many musicians will have been relying on the festive period and the new year to provide much-needed funds following the devastating effects of lockdown and the well-publicised difficulties. It is absolutely crucial to their survival that the Government recognises the economic abyss that our world-class players, performers, writers and teachers are facing. They need support and they need it now.'
Today's call also follows the letter sent by the Union to the Chancellor last Friday, which underlined the need for immediate financial support for freelance musicians seriously affected by the new outbreak. The Union's message to Chancellor Rishi Sunak illustrated the gaps in support that members experienced during the initial phases of the pandemic, and the urgent need to provide targeted financial support in response to the new Omicron Covid-19 variant.
Furthermore, the MU also highlighted that between 38% and 50% of its members did not qualify for Government help in the initial phases of the pandemic and that even those who did receive money through the SEISS (Self-employed income support scheme) or furlough schemes, will be relying on steady levels of income during the busiest period of the year. Although the Government is not formally cancelling events, it is appearing to advise people not to attend them, which is harming audience confidence at live music performances.