Kantarjian, who was 90, was born in Cairo and studied with Ivan Galamian in Philadelphia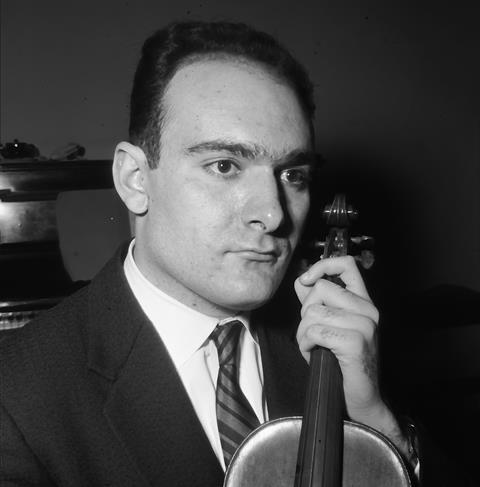 Violinist Gerard Kantarjian, who has died aged 90, was born in 1931 to Armenian parents living in Cairo, where his first teacher Adolph Menashes. He moved to Italy to study with Váša Příhoda before winning a scholarship to join the class of Ivan Galamian at the Curtis Institute of Music when he was 22.
Alongside his work as a soloist, Kantarjian spent a season as concertmaster of the American Symphony Orchestra and took up the same position at the Toronto Symphony Orchestra in 1967. He remained in post for three years and later served as concertmaster of the Canadian Opera Company orchestra from 1977 to 1979 and the Chamber Players of Toronto from 1982 until 1989.
Read Canadian violinist Stanley Solomon has died aged 97
Read Toronto Symphony Orchestra cellists to give 22 pop-up performances
Read Jonathan Crow appointed concertmaster of Toronto Symphony
As a chamber musician, Kantarjian spent 1973 to 1976 as a member of the Ararat Trio and in 1986 formed the Rembrandt Trio with Valerie Tryon and the cellist Coenraad Bloemenda. Kantarjian joined the faculty of the Toronto Summer School of Music in 1977 and taught at the University of Toronto from 1984.