Double bassist founded education programme to address diversity imbalance in professional orchestras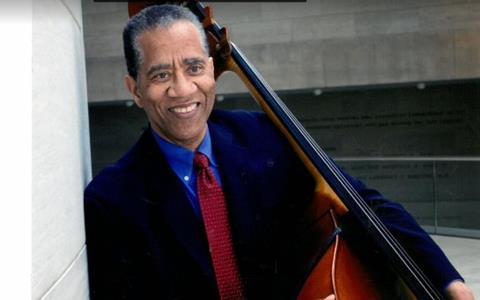 Dallas Symphony bassist and diversity pioneer Dwight Shambley. Photo courtesy ISB

Dallas Symphony Orchestra double bassist, teacher and diversity champion Dwight Shambley has died at the age of 70, the International Society of Bassists reports.
After graduating from the University of Cincinnati College-Conservatory of Music, Shambley joined the Dallas Symphony in 1972 and became a longtime member. But it is through his campaigning that he made the greatest impact in his field. After learning that African-Americans made up two percent of professional orchestral musicians, he co-founded the Dallas Symphony's Young Strings programme in 1992. The aim of the initiative was to redress the imbalance of racial diversity in American orchestras by providing students with the skills, resources and opportunities necessary to succeed in the education system and in a career in music.
In June 2019, the Dallas Symphony presented Shambley with the title Young Strings Founder and Artistic Director Emeritus. Dwight said of the organisation: 'Young Strings was founded to bring music to the lives of those who have never thought it could be an option for them. Through its history, it has continued to nurture our youngest musicians in Dallas, launch the careers of many players and inspire the imaginations of music lovers. I am honored to have established this tradition, and I know that as it continues to grow, we will see even more students and young adults have music as the center of their lives.'
Dwight is survived by his wife of 40 years, Dallas Symphony violinist Sho-Mei Pelletier, and their two children, Aaron Joshua and Alexis Jessica. Donations can be made to Dallas Symphony Young Strings at Dwight Shambley Scholarship Fund.