Award from the Sphinx Organization will go to support graduate students of African American and Latin descent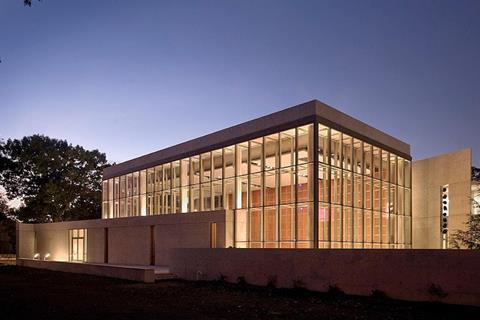 The Cleveland Institute of Music has received a $150,000 grant from the Sphinx Organization, to launch an initiative for graduate students of African American and Latin descent, young professionals and junior faculty.
'The Power of Teachers: A Missing Link in Diversifying the Academy' – an intensive, two-week institute to be held in summer 2021 - is designed to develop the skills and networks required for a successful career in academia, coaching prospective music professors to secure a job or achieve tenure.
Participants will be drawn from all areas and genres of music study – including classical, jazz, musicology, music history, composition and more.
'No world-class institution of higher learning, including CIM, can achieve its mission of nurturing the next generation of musicians without a robust, more inclusive faculty – which is why transformative initiatives such as this new institute are so important in this moment,' said CIM President and CEO Paul W. Hogle. 'Investing in faculty members who better reflect the students they teach is just as important as developing a pipeline of young musicians of color. These aims complement each other; both are necessary to create positive change in the pursuit of an academic career in music and the arts.'
CIM will invite speakers to deliver leadership and communication coaching, and tenured faculty to share their experiences. The speakers will advise on a range of topics, from navigating the job market, to landing an offer and advancing an academic career. In addition, CIM will alert potential employers to the opportunity to connect with top African American and Latinx job candidates, and invite schools with upcoming openings to attend selected activities during the symposium.
Explore cim.edu to learn more.