The Venezuelan conductor will join the orchestra for its 2026/27 season, leaving the LA Phil after 17 years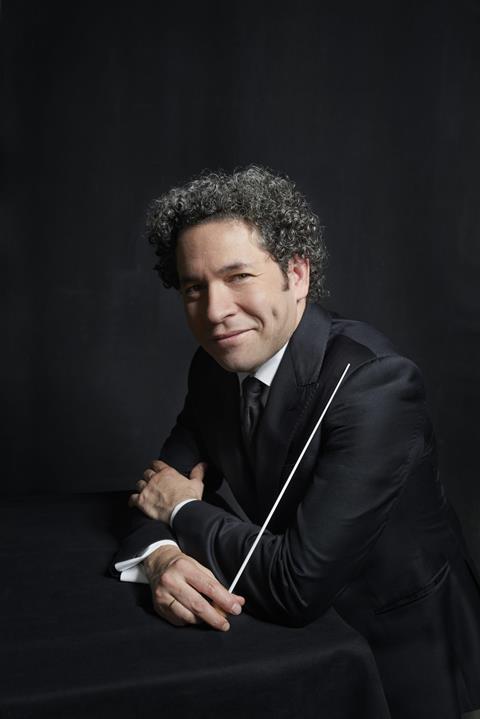 Read more news articles here
The New York Philharmonic has announced Gustavo Dudamel as its next music and artistic director for its 2026/27 season.
Dudamel will take over the role from Jaap van Zweden and stay with the orchestra for five years.
In a statement Dudamel said: 'Today, above all, I am grateful. I am grateful to the musicians and leadership of the New York Philharmonic as we embark upon this new and beautiful journey together; to my beloved family at the Los Angeles Philharmonic and YOLA (Youth Orchestra Los Angeles) for helping me to learn and grow through countless challenges and triumphs; and to my Maestro Abreu and the musicians of Venezuela who have been there with me since the beginning.'
Dudamel will continue with his current orchestra, the LA Philharmonic, until the 2025/26 season comes to a close. His last season will mark his 17th year with the orchestra in a tenure that has seen the conductor 'perform the most ambitious works ever staged, inspiring the orchestra to reach new levels of artistry, expanding the limits of Walt Disney Concert Hall, and demonstrating the power of music to change people's lives through YOLA,' according to chief executive officer, Chad Smith.
'Gustavo has left indelible marks on classical music, the LA Phil and Los Angeles,' Smith continued. 'We are deeply proud of what we have achieved, and will continue to, under his guidance.'
Dudamel has conducted some of the world's best orchestras such as the Vienna Philharmonic and the Opéra National de Paris as well as winning multiple Grammy Awards including the recent Deutsche Grammophon recording of Mahler's Symphony No. 8 with the LA Phil, which won the Grammy for Best Choral Performance 2022.
Dudamel is well known for his philosophy that music has the 'power to transform lives, to inspire, and to change the world'. A huge avocate for music education, Dudamel was one of the driving forces behind the creation of the YOLA in 2007 which now provides 1,500 young people with free instruments, intensive music education, academic support and leadership training.
Christopher Martin, principal trumpet of the New York Philharmonic said on behalf of the orchestra: 'The musicians of the New York Philharmonic are delighted by the news of Gustavo Dudamel's commitment to New York. Each time he takes the podium we feel an extraordinary connection with him. This moment aligns with the unparalleled artistic tradition of this nation's oldest orchestra. We look forward to sharing our deepening musical relationship with audiences both in our revitalised David Geffen Hall and on tour around the world.'