The principal bassist for the Sinfonia da Camera died peacefully at his home after a long illness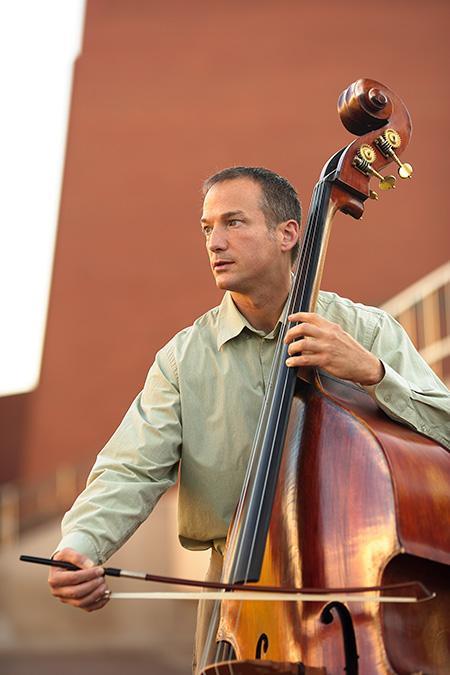 The International Society of Bassists is celebrating the life of its 'dear friend and esteemed colleague,' Michael Cameron, who died yesterday peacefully at his home on his birthday.
'Michael was a gifted bassist, educator and writer who made many appearances at ISB conventions as a headlining recitalist, chamber musician, lecturer and judge,' said the ISB in a statement.
Cameron was principal bassist for both the Sinfonia da Camera and the Champaign-Urbana Symphony Orchestra. Fond of unusual instrumentation, Cameron played in the Ciosoni Trio alongside clarinetist Paul Martin Zonn and later with Eric Mandat and flutist Tim Lane. Cameron also performed many world and American premieres for bass as well as having a number of works commissioned for or by him.
He founded BassScores.com, a website that published works for the double bass, many of which he arranged or edited. As a writer, Cameron published works with the Chicago Tribune, the American String Teachers Association and Bass World magazine.
He earned bachelors and masters degrees from Indiana University, where he studied with Murray Grodner, Barry Green and Stuart Sankey. Cameron began his teaching career at West Texas State University in 1982 and Baylor University in 1983, joining the faculty of University of Illinois at Urbana-Champaign's School of Music string division as professor of double bass in 1986. In 1996 Cameron was appointed National Endowment for the Humanities distinguished visiting professor at the State University of New York at Potsdam.