Ray Chen has stepped in for two London Philharmonic Orchestra concerts, while another three have been cancelled outright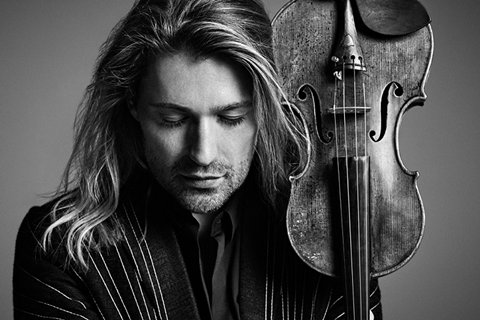 After announcing on Sunday that a series of five upcoming recitals were to be cancelled, David Garrett has today also pulled out of all concerts in February, including a tour with the London Philharmonic Orchestra.
The dates affected are Paris (12 February), Hanover (13 February), Hamburg (14 February), Düsseldorf (16 February) and Baden-Baden (17 February).
The Hamburg Elbphilharmonie and Düsseldorf Tonhalle concerts will go ahead with Ray Chen stepping in to perform the Tchaikovsky Violin Concerto.
A statement on Garrett's website reads:
'Following up on our recent update about David Garrett, who unfortunately had to cancel various concerts due to an acute disc herniation, we have more news regarding his February 2018 concerts: We're sorry to inform you that David also has to cancel his upcoming concerts with the London Philharmonic Orchestra Maestro Christoph Eschenbach. However, his upcoming concerts in Hamburg (Elbphilharmonie; February 14) and Düsseldorf (Tonhalle; February 16) will take place as scheduled.
'A last minute replacement, internationally renowned violin player Ray Chen will perform Tchaikovsky's Violin Concerto. Chen and Christoph Eschenbach are long-time friends and musical partners (e.g. they released a collaborative album via Sony Classical in 2014). Tickets are still valid. Unfortunately, the shows in Paris (February 12), Hanover (February 13), and Baden-Baden (February 17) are also cancelled (no alternative dates; tickets will be refunded).
'In order to get your tickets reimbursed, please don't hesitate to get in touch with your local ticket agents for further information. Thanks so much for your understanding!'