Violinist pulls out of concerts in Parma, Graz, Lucerne, Kiev and Sofia to allow time for rest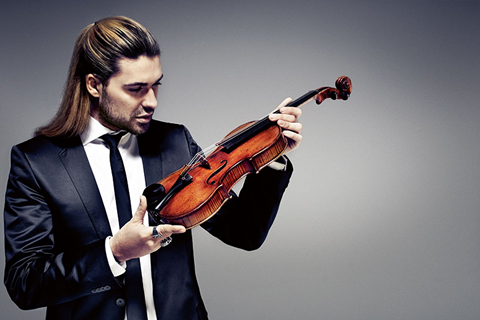 German violinist David Garrett has announced the cancellation of upcoming concerts due to a slipped disc.
A message posted on his website yesterday reads:
'We're terribly sorry to inform you that David has suffered a slipped disc and thus has to cancel his upcoming concerts in Parma, Graz, Lucerne, Kiev and Sofia.
'Regarding your tickets, please don't hesitate to get in touch with your local ticket agents for further information.
'We're sure you'll understand that David's health is our top priority at this point; luckily, the doctors expect a full recovery!'
Garrett also issued a statement:
'Dear friends,
'I'm so incredibly sorry that I can't play these concerts. Together with my team, I'll do everything to guarantee a speedy recovery – so I hopefully can visit and see you guys on tour soon! I can't wait for that to happen, so stay tuned!'
Garrett's next scheduled concert on 12 February in Paris is the first of a five-date tour performing the Tchaikovsky Violin Concerto with the London Philharmonic Orchestra.