German-based violinist commits to five-year term with San Francisco ensemble after trial period as artistic partner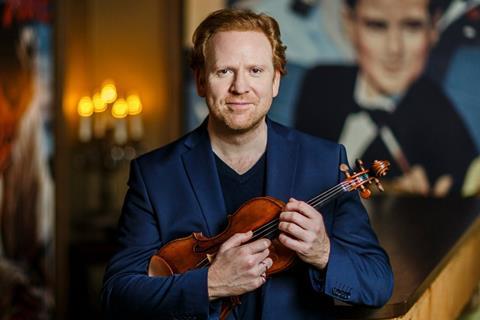 Daniel Hope has agreed to a five-year terms as artistic director of the San Francisco based New Century Chamber Orchestra, beginning in the 2018/19 season.
Hope made his debut with the orchestra in February 2016 as guest concertmaster for a centennial tribute to his mentor, Yehudi Menuhin. He was subsequently offered an interim role as artistic partner from October 2016 and has now taken on a contract as music director until the 2022-2023 season.
'The connection I felt with each and every member of this fine orchestra was immediate from the first moment we played together,' said Hope. 'New Century has achieved a vast array of impressive milestones in their 25 year history and their eagerness and ambition to continue building upon this is contagious.
'I am honoured to be a part of this inspiring journey and look forward to accomplishing many more milestones together.'
The New Century Chamber Orchestra, founded in 1992, is a 19-piece conductorless ensemble which draws musicians from the San Francisco Bay Area as well as further afield in U.S. and Europe for a limited number of concerts per year.