The €100,000 award will go towards a film project centred on Bach's Cello Suites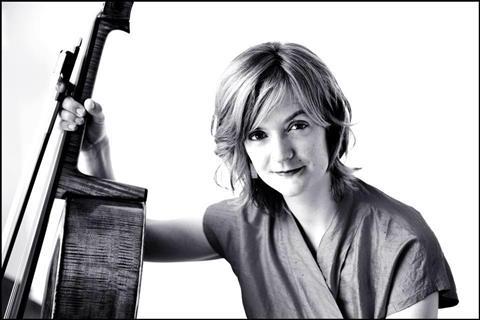 The cellist Tanja Tetzlaff has been named as the recipient of the 2021 Glenn Gould Bach Fellowship. Worth €100,000, the award is designed to offer musicians 'the chance to realise ambitious and innovative musical media projects on the music of Bach or on music from the Baroque period'.
Tetzlaff will use the fellowship to create, over two years, a film project relating the Bach Cello Suites to the themes of nature and climate change. Her proposal was selected last December by a selection panel including Weimar cultural director Julia Miehe; pianist and conductor Lars Vogt; impresario Sonia Simmenauer; Colin Lawson, director of London's Royal College of Music; and patron Michael Loubser, representing the Philip Loubser Foundation. The fellowship is made possible by the Philip Loubser Foundation and managed by the Thuringia Bach Festival.
'I am very honoured to have been selected as the Glenn Gould Bach Fellow 2021,' said Tetzlaff. 'The fellowship will allow me to realise a real dream project that combines two aspects that have kept me very busy over the past years.'
Tetzlaff is only the second musician to receive the award, following Irish pianist Peter Tuite last year. The fellowship will now be awarded every two years.
Read: The Tetzlaff Quartet: is the profundity of Beethoven's music a barrier to enjoying it?
Read: Review: Signum Quartet, Tanja Tetzlaff: Tüür
Read: Review: Tchaikovsky: String Quartet no.3 in E flat minor op.30*. Shostakovich: Piano Trio no.2 in E minor op.67†