The American cellist has died at the age of 78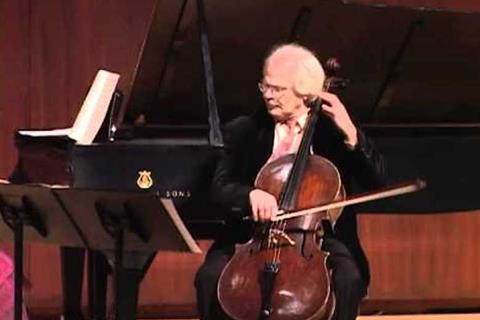 The American cellist André Emelianoff, a member of the Naumburg Award-winning Da Capo Chamber Players, and teacher at Juilliard and Bard College, has died. He was 78.
A graduate of the Juilliard School, Emilianoff studied with Leonard Rose, Channing Robbins, Luigi Silva, Leonard Shure, and Robert Mann. He was a cello soloist with the New York Chamber Symphony, Albany Symphony, and Music Today Ensemble. In 1976, he became a member of the Da Capo Chamber Players, a contemporary music ensemble which has commissioned over 100 works from composers.
Winner of a 1985 Solo Recitalist Award from the NEA, he commissioned and premiered works by composers including Aaron Kernis, Joan Tower and George Perle, and performed with artists including Garrick Ohlsson, Jaime Laredo, Robert Mann, Stanley Drucker, Herman Prey, Dawn Upshaw, Richard Goode, and Benita Valente.
Emelianoff was a professor of cello and chamber music at The Juilliard School and taught at Bard College. He also taught cello on the Mozarteum Salzburg summer course.
He had been suffering from a degenerative condition when he died.