Pyron was a leading researcher and publisher of early music for cello as well as a performer and educator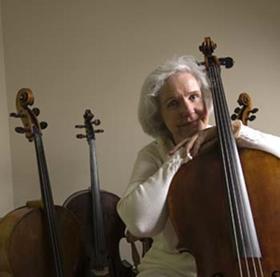 Cellist, educator, researcher and publisher Nona Pyron has died in Santa Barbara at the age of 88.
Born in 1933, Pyron studied at Eastman School of Music, University of Rochester, and the Staatliche Hochschule für Musik in Munich, receiving a masters degree and doctorate in cello performance from the University of Southern California. She served on the music faculty at Willamette University in Salem, Oregon, in addition to being a member of the Portland Symphony for two and a half years.
Pyron was a leading researcher of the early history of the cello. Her research took her to museums and libraries across Europe including many collections that were then concealed behind the Iron Curtain. Her research uncovered a collections of music numbering in excess of 8,000 works from the 17th, 18th and early 19th centuries. She founded Grancino Editions, which published many of the works found from the Baroque and Classical eras.
Pyron was the editor of the book Cello of the Yehudi Menuhin Music Guides, conducting interviews and compiling the philosophies of the great cellist and pedagogue William Pleeth.

Read: 5 views on teaching and performance from William Pleeth