The annual award, worth €10,000, was given to Widmann for her continued commitment to the city's musical scene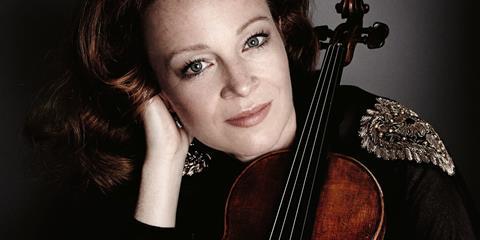 German violinist Carolin Widmann has been awarded the Duisburg City Music Prize for 2020.
Given annually since 1990, the prize celebrates outstanding achievements in the field of music and commitment to arts and culture in the city, close to the Dutch border. It is supported by the Köhler-Osbahr Foundation.
Read: Carolin Widmann on teaching and why she is branching out into early music
Read: Masterclass: Carolin Widmann on Schumann Violin Sonata no.2
Read: Concert review: Carolin Widmann (violin) Orpheus Chamber Orchestra
Widmann had been due to receive the prize, worth €10,000 at a ceremony in November last year, but this was cancelled due to Covid-19. The event was rescheduled for April 2021, though Widmann was unable to attend.
The violinist's long association with Duisburg has included a post as the city's artist in residence in 2012-13 and appearances as a soloist with the Duisburg Philharmonic.
The city's mayor, Sören Link, described Widmann as a 'very charismatic and rousing musician who has always moved and inspired the Duisburg audience.' Widmann's last performance with the orchestra was of Mendelssohn's violin concerto in September 2020.